Saatchi Online Taps New Chief
Tuesday, December 10, 2013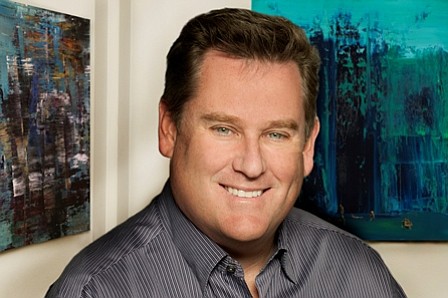 Saatchi Online, a Web marketplace where emerging artists can sell their work, has named a new chief executive with extensive L.A. tech experience.
The Culver City company on Tuesday announced that it has appointed Sean Moriarty to lead the business. He replaces interim chief executive Margo Spiritus.
Moriarty is currently chairman of Pasadena cloud computing firm Metacloud and chairman of the Sherman Oaks marketing services firm Triton Digital. He also sits on the boards of San Francisco ticketing startup Eventbrite and Palo Alto music startup TuneIn. Moriarty also was chief executive of Ticketmaster from 2007 to 2009. He resigned from that position before the company's merger with Live Nation.
Moriarty said his decision to lead Saatchi Online came from a combination of personal interest and professional experience growing businesses.
"I've had a deep personal interest over the course of my professional career of helping artists and content creators connect with their audience globally," he said. "Having been a builder of businesses over my career, building another business here in L.A. with a great young team was super appealing to me."
Saatchi Online was founded in 2006 by London's Saatchi Gallery as a community site for artists. It became an e-commerce business in 2011 after it received $5 million in funding from London firm Balderton Capital.
The site works much like a traditional gallery and splits revenue with its artists. But while most galleries have a 50-50 split, Saatchi Online takes 30 percent and gives artists 70 percent.
Despite its London ties, Saatchi Online was based in Los Angeles to tap into the city's art community and maintain close proximity to the Silicon Valley tech scene, Moriarty said. Today the 20-person company works with more than 25,000 artists and has buyers in 80 countries.
Moriarty said he was tapped to help grow Saatchi's e-commerce business and expand the leadership team. The company also has hired Rebecca Wilson, formerly director of Saatchi Gallery, to be Saatchi Online's chief curator.
"I'm incredibly excited to be building another business here online, particularly with this mission," Moriarty said. "I think that Saatchi Online has the potential to really change the game with artists and art lovers globally."
For reprint and licensing requests for this article, CLICK HERE.