Tastemade Raises $10 Million
Thursday, August 15, 2013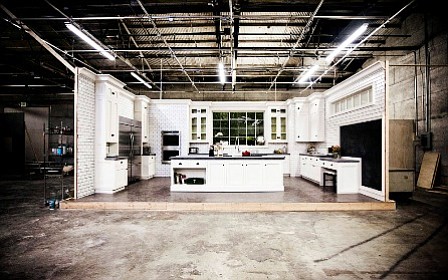 The latest YouTube multichannel network to rake in the cash is Santa Monica's Tastemade, which specializes in online videos about food.
Tastemade on Thursday announced it has raised $10 million from Raine Venture Partners. Previous investor Redpoint Ventures also contributed to the round.
The 18-person company plans to use the funding to continue to build out its technology platform and grow its network. Since launching last year, the network's audience has grown to 12 million unique visitors.
"We are highly focused on using this funding to continue to grow our network of creators," said Steven Kydd, one of the network's three co-founders. "It's a great time to be in the media business because you don't need an enormous amount of capital to build a business."
Tastemade's $10 million is a fraction of $30 million and $40 million rounds that the more established networks have recently fundraised.
Tastemade, said Kydd, is focused on staying small and building its technology. The network recently released a mobile app that allows people to watch the network's videos on the go and also create cooking shows of their own.
Tastemade doesn't currently have plans to sell in-app advertising, but the app could help the network diversify beyond YouTube and its shared revenue program. Tastemade already distributes to AOL, Yahoo and Roku in addition to YouTube.
The app could also be a training ground of sorts for future Tastemade stars.
"We wanted to make a way for people to make videos much easier," said Joe Perez, another Tastemade founder. "We're having a blast with finding people are these amazing stars but have never made it to video before."
The recent funding round from Raine Venture Partners, which was recently established as the venture arm of New York's Raine Group. brings Tastemade's total institutional funding to $15.3 million.
For reprint and licensing requests for this article, CLICK HERE.