Software Startup Launches With $2.4 Million
Wednesday, April 17, 2013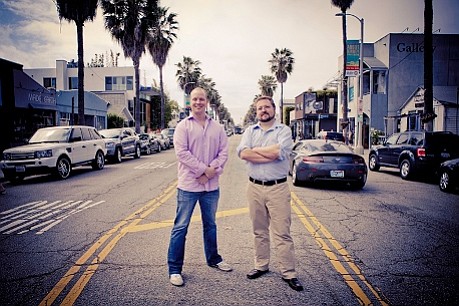 As more software moves to the cloud, businesses are having a harder time keeping track of the accounts that they dole out to new employees.
A Venice startup with $2.4 million in funding launched Wednesday to solve that problem.
Bitium has created what it calls a software-as-a-service operating system designed to help businesses manage their accounts and passwords for cloud software – or software accessed via a web browser instead of downloaded to a computer.
Businesses can use Bitium to give a new employee access to all necessary software or restrict access once that person leaves the company. And those employees can log into Bitium.com for access to all their software instead of having to visit a number of websites and log into each of them separately.
Businesses can either sign up for Bitium's free service or pay a subscription fee – either $400 or $700 a month – for premium service.
Bitium was founded last year by Scott Kriz and Erik Gustavson after they worked at several tech companies together. It was their previous management experience that gave them the idea for Bitium.
"It was really hard to onboard a new employee," Kriz said of his past work experiences. "We'd have to go out to every application and get them user names and passwords. When they would leave the company, figuring out what they had been given access to and how to remove that access was also a big pain point."
Bitium worked with startup accelerator Amplify.LA until last August. The company now has 12 people working out of its Abbott Kinney office.
Kriz said Amplify was integral to the team's initial fundraising efforts. Through connections at Amplify, Bitium was able to assemble an investor roster that includes local venture funds Karlin Ventures and Double M Partners in addition to angels with enterprise software and software-as-a-service experience
"We were planning on just going it alone," Kriz said. "But the guys at Amplify could offer us access to local companies that would want to adopt the software and financing from the right people. We wanted investors who were helpful."
For reprint and licensing requests for this article, CLICK HERE.