Foreclosure Boom Busts Attorney
LAW: Bankrupt Gene W. Choe also faces possible loss of license.
Monday, April 15, 2013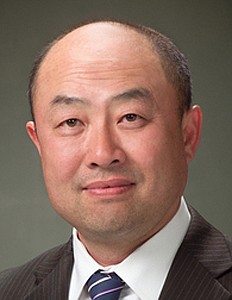 The Law Offices of Gene W. Choe has been one of the region's biggest and most active law firms fighting home foreclosures, its staff of about 40 attorneys handling 800 clients at one point last year.
Now, in a rapid turnabout, Choe is battling accusations that he perpetrated a long-running scam. The attorney is scheduled to appear at a hearing this week where the State Bar of California will seek to discipline and potentially disbar him for allegedly taking money from clients without performing legal services.
Some former clients and business associates said Choe directed the Koreatown firm to bring in new clients on retainer, although the firm didn't have the means to follow through and provide them with proper legal services. Some clients lost their homes as a result.
"His business plan was almost a Ponzi scheme," said Marc Collins, who headed the firm's bankruptcy department until late 2011. "It was to have a steady stream of new retainers signed no matter what, whether it violated the law, whether it violated ethical duties, whether the case was properly analyzed, whether there was competent legal advice."
Former associates and clients described a sales-driven environment in which hundreds of troubled homeowners signed up by the firm's sales team were dumped on an understaffed legal department. Mistakes and delays led to clients losing their homes or paying for legal filings that were dismissed, and in some cases hardly getting any legal services at all, they said.
At one point, Collins said, he was the only attorney in the firm's bankruptcy department, responsible for 300 pending cases with only one paralegal.
The accusations have leveled the firm, which now has three lawyers after a mass exodus last year. Facing a wave of lawsuits and legal fee disputes from former clients, Choe has also filed for personal bankruptcy.
But Choe, 50, said he successfully saved many of his clients' homes, only losing a small minority of them.
He also said the firm became difficult to manage as its workload exploded and that the mistakes made were by his underlings.
"We've done a lot of good work, no question about it," he said. "When you service as many as 1,000 clients, some of them are going to be unhappy. And when you rely on 40 or so attorneys, some of them are not going to be as professional as I would like them to be."
Prev Next
For reprint and licensing requests for this article, CLICK HERE.