50 Wealthiest: Patrick Soon-Shiong #1
SPECIAL SECTION: Wealthiest Angelenos 2012
Monday, May 21, 2012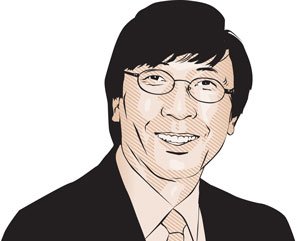 NET WORTH: $8 billion +3%
LAST YEAR: $7.8 billion
AGE: 59
RESIDENCE: West Los Angeles
SOURCE OF WEALTH: Pharmaceuticals
For the fourth consecutive year, Dr. Patrick Soon-Shiong is atop the Business Journal's Wealthiest Angelenos list, basking in investment returns from selling two pharmaceutical companies in recent years. The former UCLA surgeon hit it big when Celgene Corp. acquired his cancer drug developer, Abraxis BioScience, for more than $2.9 billion in 2010. That followed his other huge payday: the 2008 sale of generic drug maker APP Pharmaceuticals for $5.6 billion. His combined take was in the billions, and now with a huge nest egg, the former cancer researcher is launching a third career as an e-medicine entrepreneur.
Over the past two years, his NantWorks holding company and non-profit Chan Soon-Shiong Institute for Advanced Health have invested close to $500 million in more than 35 companies and projects. For example, National LambdaRail is a 12,000-mile fiberoptic network that connects universities and government labs so that scientific and medical researchers can share data too massive for the Internet. Another company is launching apps for the iPhone and similar platforms that will assist the blind.
Soon-Shiong and wife, Michele Chan, also continue to expand philanthropic work, signing the Bill Gates and Warren Buffett pledge to give away at least half of their fortune. Their Chan Soon-Shiong Family Foundation already has pledged roughly $1 billion toward health information technology projects, with the major goal of speeding medical breakthroughs and improving patient care. Most recently, it endowed a professor's chair at USC Viterbi School of Engineering to promote biomedical research.
Soon-Shiong also made news outside medicine. A big basketball fan who has a stake in the Los Angeles Lakers, he was among several local billionaires who sought to buy the Dodgers but lost out to a group fronted by Magic Johnson.
Still, Soon-Shiong has come a long way. He grew up the son of Chinese immigrant parents in apartheid-era South Africa. He became a doctor at 23 after finishing high school at just 16. After immigrating to Canada on a fellowship, he was recruited to UCLA in 1980 and was a researcher before starting his remarkable business career.
For reprint and licensing requests for this article, CLICK HERE.