50 Wealthiest: Do Won 'Don' & Jin Sook Chang #7
SPECIAL SECTION: Wealthiest Angelenos 2012
Monday, May 21, 2012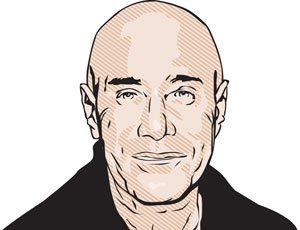 NET WORTH: $4.3 billion +75%
LAST YEAR: $2.45 billion
RESIDENCE: Beverly Hills
SOURCE OF WEALTH: Apparel retailing
THE MONEY: Fortune of Forever 21 co-owners Do Won and Jin Sook Chang sharply boosted by $700-million plus leap in sales at fast-fashion company, thanks to aggressive expansion strategy during the downturn. Inexpensive clothes appeal to financially strapped shoppers.
BUZZ: Do Won oversaw continued international expansion, as Forever 21 opened stores in London and Hong Kong, announced plans to re-enter the Chinese market. Domestically, the company has moved into anchor buildings abandoned by retailers such as Mervyn's.
Also couple has investment arm, Too Capital, which bought $43 million stake in new TV channel in Korea last year. Jin Sook, who rarely makes public appearances, was named one of Forbes' 100 Most Powerful Women in September and is the company's head buyer. Twenty-something daughters Linda and Esther oversee marketing and visual display teams.
Born-again Christians reportedly regularly attend 5 a.m. church service in downtown Los Angeles and print John 3:16 Bible verse on bottom of Forever 21 bags. Success driven by stocking store shelves with cheap trendy clothes and accessories, but hit with lawsuits over claims of copying designer clothes.
Founded Forever 21 in 1984 after immigrating to Los Angeles. Took company from single 900-square-foot storefront to 35,000-employee operation with roughly 500 stores globally.
For reprint and licensing requests for this article, CLICK HERE.