Lender's Collapse Gets Extra Credit
WesCorp's fall leads to rewrite of industry standards.
Monday, July 16, 2012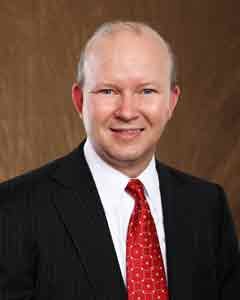 It wasn't quick, but WesCorp is finally gone. Its impact on the credit union industry, however, is staying.
The San Dimas institution, once the largest corporate credit union in the country, has officially closed, more than three years after a liquidity crisis prompted regulators to seize it. The National Credit Union Administration announced July 7 that WesCorp, which was renamed Western Bridge Corporate Federal Credit Union under regulatory conservatorship, has been fully liquidated and its assets transferred to Catalyst Corporate Federal Credit Union in Plano, Texas.
The transfer closes the book on the costliest credit union failure ever.
"The closing of Western Bridge's doors is an important milestone for the entire credit union system," Debbie Matz, NCUA chairwoman, said in a statement.
WesCorp leaves behind a considerable legacy.
Regulators have instituted a series of changes to the corporate credit union system as a result of WesCorp's failure, including higher capital requirements. At the same time, the alleged failures of WesCorp's leaders have led to greater scrutiny of officers and directors of major institutions in the industry.
Perhaps the most notable change, though, covers the investment activities of the institutions. Unlike regular credit unions, corporate credit unions do not serve individual consumers, but provide services such as check-clearing, investment and liquidity for retail credit unions. Under the recent changes, corporate credit unions will be restricted from making certain investments or from becoming too heavily exposed to any one asset class, such as mortgage-backed securities, which were a major factor in WesCorp's collapse.
"WesCorp had a (big) impact on the regulations," said Tom Glatt, founder of Wilmington, N.C.-based industry consulting firm Glatt Consulting LLC. "The NCUA has limited certain investments and they're also restricting the concentration on investments. The idea is to restrict the riskiness to corporate credit unions in terms of their investment options."
Shaken confidence
Founded in 1969 as California Central Federal Credit Union, WesCorp grew to become the nation's largest corporate credit union, at one time boasting assets of $34 billion.
But during the recent economic bubble, WesCorp, like many financial institutions, began taking greater risks with its investment portfolios. By 2007, it had bought more than $20 billion in mortgage-backed securities, including a heavy concentration of loans originated by disgraced Calabasas subprime lender Countrywide Financial Corp.
A regulatory report stated that "WesCorp management created significant concentration risk, credit risk, market risk and liquidity risk by overexposing its investment portfolio to privately issued securities."
The securities began going bad after the financial crisis, resulting in $7 billion in losses and prompting regulators to seize WesCorp in March 2009. At that time, the institution's assets had dwindled to $23 billion.
Regulators filed lawsuits to recover damages from a number of WesCorp's former officers and directors. Most of the suits have been dismissed or settled, but actions are still pending against the former chief executive and chief financial officers.
The NCUA, which has operated WesCorp since the failure, floated a plan last year that would have allowed retail credit unions to help capitalize a replacement corporate institution, United Resources Federal Credit Union. But there was only tepid support for the plan, so the NCUA instead put out bids for the institution's remaining assets, which were acquired by Catalyst in December.
Glatt noted that the heavy losses of WesCorp and its failure have shaken many credit unions' confidence in the corporate system.
"(That) led a number of credit unions to expand their consideration of alternatives," he said.
Some institutions have begun looking to other entities for services that were once provided by corporate credit unions. Some have turned to the Federal Home Loan Bank and Federal Reserve for liquidity.
WesCorp had about 1,100 members at the time of the failure. With many of those retail credit unions migrating either to other corporates or away from the corporate system entirely, there were just 326 members left as of this month.
That is contributing to an industry shakeout, Glatt said. With several corporate credit unions either being shut down or merging with competitors, the total number has shrunk over the past three years from more than two dozen across the country to 19. Some experts have speculated that the number could continue to shrink to as few as four or five.
"I'm not sure that we will get that low, but I am certain we will see additional consolidation," Glatt said.
Industry changes
For those that remain, the regulatory requirements have changed.
Since WesCorp's failure, the NCUA has limited investment options and raised capital requirements for corporate credit unions. To prevent liquidity problems, corporates must now hold a so-called Tier 1 capital ratio of 4 percent, twice the level previously required.
Despite the restrictions on the corporate system, retail credit unions may not see much change as a result of the transition to Catalyst.
Roger Ballard, chief executive of NuVision Federal Credit Union in Huntington Beach, said his institution, one of the 326 recently transferred to Catalyst, has had no major issues with the switchover and said regulators "really handled the transition quite well."
Though Catalyst is headquartered much farther away than WesCorp, Ballard noted that the Texas institution is maintaining a team of about a dozen professionals in Southern California to assist members.
NuVision was a longtime member of WesCorp, using the institution primarily for back-office functions such as check-clearing. NuVision limited its investment activities at WesCorp, but still lost about $5 million.
Since then, Ballard said he looked into other service providers, including the Federal Reserve, but opted to stick with the corporate system.
"I know some credit unions that made the decision to shift to a different provider," he said. "But when we did the analysis, we really felt comfortable staying with Catalyst."
For reprint and licensing requests for this article, CLICK HERE.