Lender's Collapse Gets Extra Credit
WesCorp's fall leads to rewrite of industry standards.
Monday, July 16, 2012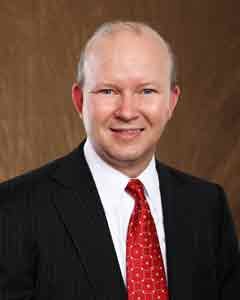 It wasn't quick, but WesCorp is finally gone. Its impact on the credit union industry, however, is staying.
The San Dimas institution, once the largest corporate credit union in the country, has officially closed, more than three years after a liquidity crisis prompted regulators to seize it. The National Credit Union Administration announced July 7 that WesCorp, which was renamed Western Bridge Corporate Federal Credit Union under regulatory conservatorship, has been fully liquidated and its assets transferred to Catalyst Corporate Federal Credit Union in Plano, Texas.
The transfer closes the book on the costliest credit union failure ever.
"The closing of Western Bridge's doors is an important milestone for the entire credit union system," Debbie Matz, NCUA chairwoman, said in a statement.
WesCorp leaves behind a considerable legacy.
Regulators have instituted a series of changes to the corporate credit union system as a result of WesCorp's failure, including higher capital requirements. At the same time, the alleged failures of WesCorp's leaders have led to greater scrutiny of officers and directors of major institutions in the industry.
Perhaps the most notable change, though, covers the investment activities of the institutions. Unlike regular credit unions, corporate credit unions do not serve individual consumers, but provide services such as check-clearing, investment and liquidity for retail credit unions. Under the recent changes, corporate credit unions will be restricted from making certain investments or from becoming too heavily exposed to any one asset class, such as mortgage-backed securities, which were a major factor in WesCorp's collapse.
"WesCorp had a (big) impact on the regulations," said Tom Glatt, founder of Wilmington, N.C.-based industry consulting firm Glatt Consulting LLC. "The NCUA has limited certain investments and they're also restricting the concentration on investments. The idea is to restrict the riskiness to corporate credit unions in terms of their investment options."
Shaken confidence
Founded in 1969 as California Central Federal Credit Union, WesCorp grew to become the nation's largest corporate credit union, at one time boasting assets of $34 billion.
But during the recent economic bubble, WesCorp, like many financial institutions, began taking greater risks with its investment portfolios. By 2007, it had bought more than $20 billion in mortgage-backed securities, including a heavy concentration of loans originated by disgraced Calabasas subprime lender Countrywide Financial Corp.
A regulatory report stated that "WesCorp management created significant concentration risk, credit risk, market risk and liquidity risk by overexposing its investment portfolio to privately issued securities."
Prev Next
For reprint and licensing requests for this article, CLICK HERE.