Landlord Moves Out of the Office
Jamison looks to trim big commercial portfolio.
Monday, January 2, 2012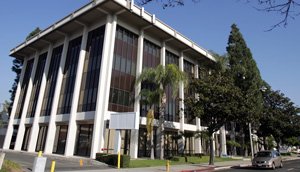 The largest private commercial office landlord in Los Angeles is getting smaller.
After years of aggressively building up its portfolio to 111 buildings in Los Angeles County, and 20 more throughout Southern California and Texas, Jamison Services Inc. is beginning to sell some of its properties.
In an unusual step for the company, operated by South Korean immigrant Dr. David Lee, Jamison recently sold five local buildings to a partnership led by Beverly Hills' Kennedy-Wilson Holdings Inc. More sales are planned.
The downsizing comes as at least two of Jamison's properties are in default, with mortgage loan balances totaling more than $18 million – and amid reports some of Lee's investors are looking to cash out now that the market has slumped.
Scott Burrin, Jamison managing director, said the sales did not reflect any financial trouble at the company.
"Traditionally, we haven't really sold properties. It's been a buy-and-hold situation. (Now) if it's a good time to sell, then we are contemplating a sale and that's what you saw," Burrin said. "Overall, I'd say we're in good shape. There's obviously going to be some outliers when you have 130 properties. Some were purchased at the height of the market, and the market's gone down."
Lee, who emigrated from Korea as a teenager with his family in 1971, started buying properties in the Koreatown neighborhood in the early 1990s through investment partnerships, many with other Korean immigrants. At the height of the market last decade, the company was buying at least one property a month. Today, it owns more than 10 million square feet from Thousand Oaks to San Diego, as well as properties in Dallas and Plano, Texas. The majority, however, are in the Koreatown-Mid-Wilshire market.
Jamison's longtime strategy has been to operate mostly Class B office buildings at low cost, making as few improvements as possible. In exchange, it charged lower rental rates than nearby buildings, bringing in cost-conscious tenants.
However, there are indications that the strategy may not be paying off as it once did. As the commercial office market has slumped over the last several years, rental rates in higher-rated buildings have dropped and Jamison began losing its competitive advantage. Some Jamison tenants moved to buildings with more amenities for approximately the same rates, leaving the landlord with growing vacancies.
"It's a strategy that works when the market is going up, but when the market is diving, people will flee to quality," said Fred Cordova, a senior vice president with Colliers International in downtown Los Angeles.
Meanwhile, Jamison has dramatically slowed its purchases. Last year, it bought only two office buildings: Long Beach's 100,000-square-foot Downtown Plaza and a 90,000-square-foot property in Chatsworth, both of which were distressed and available for rock-bottom prices. It bought nothing the previous three years.
Case in point
To understand Jamison's challenges, consider Wilshire Rexford Plaza, an 87,000-square-foot office building at 9301 Wilshire Blvd. in Beverly Hills that was included in the recent portfolio sale to Kennedy-Wilson.
In 2008's third quarter, Jamison was asking to lease space at the Class B building for a monthly rate of $2.85 a square foot, according to CoStar Group Inc. At that time, the average asking rental rate for Class A buildings in the Beverly Hills market was $4.52 a square foot, according to Grubb & Ellis Co. But by the third quarter of this year, Jamison was asking an average of $3.44 a square foot, while average Class A rental rates in the city had fallen to $3.65, according to Jones Lang LaSalle Inc.
The competitive rental market is not Jamison's only problem. Like other real estate investors, it bought dozens of buildings near the top of the market last decade that have gone on to lose value.
At least two of those properties have high vacancy rates, with Jamison 90 days or more delinquent on mortgage payments.
One is Whittier Financial Center, which the company bought for $29 million in 2007 and carries a loan balance of $10.4 million, according to Trepp LLC, a New York mortgage data firm. The vacancy rate of the 15111-15141 Whittier Blvd. building is about 30 percent, according to CoStar.
The other is Cypress City Center in the Orange County city of Cypress. The building at 5400 Orange Ave. carries a loan balance of $8.2 million, according to Trepp, and is nearly 60 percent vacant, according to CoStar.
Burrin said the company is working to keep those buildings and is confident that it will strike a deal to do so. But even if they were to be lost, Jamison would not be broadly affected since each property is owned by a separate limited liability corporation made up of individual investors.
"Since all the properties are owned individually, there's not a big risk," he said.
Meanwhile, Jamison has been selling real estate. Last month, the company closed the sale of a 126,000-square-foot building, known as the Warner Atrium, in Woodland Hills' Warner Center at 6400 Canoga Ave. It was one of the five buildings in the $143 million portfolio sale to Kennedy-Wilson, and equity partners Toronto's Fairfax Financial Holdings Ltd. and New York's LeFrak Organization Inc.
The five buildings, which Jamison bought for a total of $135 million between 2003 and 2007, were some of Jamison's best locations. The other four: the Wilshire Rexford Plaza; Encino Executive Plaza, an 184,000-square-foot building at 16501 Ventura Blvd.; a 247,000-square-foot building at 9320 Telstar Ave. in El Monte; and the 55,000-square-foot Fairfax Business Center building at 145 Fairfax Ave. near the Grove shopping mall.
Kennedy-Wilson is known for buying underperforming buildings, improving and then selling them, and has had a long-standing business relationship as broker and seller with Jamison.
John Prabhu, president of Kennedy-Wilson's commercial investment group, said his company approached Jamison as far back as 2010 to buy some of its properties.
Prabhu said it was known that Jamison was ready to sell then.
"We like the markets they were located in," he said. "We liked the properties from a physical standpoint and we knew all of them needed renovations to them. I think that's what attracted us to them."
The buildings haven't been updated in years and all had high vacancy rates, except for the El Monte property that is fully occupied by government agencies. Even the property in the strongest location of Beverly Hills was at least 13 percentage points below what Prabhu thought was an acceptable occupancy rate.
More sales
Meanwhile, Jamison has at least five more properties listed for sale, with all but one located outside its strategic core, according to CoStar. The one in Mid-Wilshire is a small 34,000-square-foot property at 2801 W. Sixth St. and is listed for $6.9 million.
Also listed is an 81,000-square-foot office campus in El Segundo, at 1970 and 1990 E. Grand Ave. for $13.4 million. The others are in Torrance and Long Beach.
Jamison also likely will try to sell a few buildings in Orange County soon, Burrin said. In addition, the company will be open to offers for off-market deals for nonlisted buildings.
"This is definitely new. We're looking to take advantage of the market," he said, referring to aggressive buyers looking to take advantage of lower prices.
Colliers broker Cordova said he thinks that the company has spread itself too thin, too fast and some of its investors are looking to cash out.
"From a business model, people invest with them and make a lot of money," he said. "Then, (they) try to sell it and selling is the upside."
However, Kevin Shannon, a CBRE Group Inc. broker who has completed several deals for Jamison, said he does not expect the company will dramatically downsize, but rather concentrate on properties in its core.
"They are rightsizing," he said. "Mid-Wilshire and downtown Los Angeles will remain their core. Other less strategic assets might be pruned off."
For reprint and licensing requests for this article, CLICK HERE.