Landlord Moves Out of the Office
Jamison looks to trim big commercial portfolio.
Monday, January 2, 2012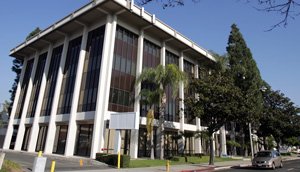 The largest private commercial office landlord in Los Angeles is getting smaller.
After years of aggressively building up its portfolio to 111 buildings in Los Angeles County, and 20 more throughout Southern California and Texas, Jamison Services Inc. is beginning to sell some of its properties.
In an unusual step for the company, operated by South Korean immigrant Dr. David Lee, Jamison recently sold five local buildings to a partnership led by Beverly Hills' Kennedy-Wilson Holdings Inc. More sales are planned.
The downsizing comes as at least two of Jamison's properties are in default, with mortgage loan balances totaling more than $18 million – and amid reports some of Lee's investors are looking to cash out now that the market has slumped.
Scott Burrin, Jamison managing director, said the sales did not reflect any financial trouble at the company.
"Traditionally, we haven't really sold properties. It's been a buy-and-hold situation. (Now) if it's a good time to sell, then we are contemplating a sale and that's what you saw," Burrin said. "Overall, I'd say we're in good shape. There's obviously going to be some outliers when you have 130 properties. Some were purchased at the height of the market, and the market's gone down."
Lee, who emigrated from Korea as a teenager with his family in 1971, started buying properties in the Koreatown neighborhood in the early 1990s through investment partnerships, many with other Korean immigrants. At the height of the market last decade, the company was buying at least one property a month. Today, it owns more than 10 million square feet from Thousand Oaks to San Diego, as well as properties in Dallas and Plano, Texas. The majority, however, are in the Koreatown-Mid-Wilshire market.
Jamison's longtime strategy has been to operate mostly Class B office buildings at low cost, making as few improvements as possible. In exchange, it charged lower rental rates than nearby buildings, bringing in cost-conscious tenants.
However, there are indications that the strategy may not be paying off as it once did. As the commercial office market has slumped over the last several years, rental rates in higher-rated buildings have dropped and Jamison began losing its competitive advantage. Some Jamison tenants moved to buildings with more amenities for approximately the same rates, leaving the landlord with growing vacancies.
"It's a strategy that works when the market is going up, but when the market is diving, people will flee to quality," said Fred Cordova, a senior vice president with Colliers International in downtown Los Angeles.
Prev Next
For reprint and licensing requests for this article, CLICK HERE.