NBA Deal Gets Ticket Company Into Resale Game
Monday, August 27, 2012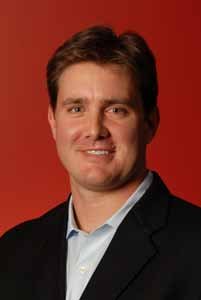 By HOWARD FINE Staff Reporter
Stepping up its battle with online ticket resellers, Ticketmaster has made another move toward becoming the one-stop shop for ticket purchasing.
In its latest deal with a sports league, the West Hollywood ticket company will allow basketball fans to either buy tickets from the teams or buy and sell on a secondary market run by Ticketmaster.
Last week, the unit of Beverly Hills-based Live Nation Entertainment Inc. signed a deal with the National Basketball Association to launch the sporting world's first-ever all-in-one ticketing site, which will debut in October.
The move is aimed at recovering market share from online ticket resellers such as San Francisco-based StubHub, owned by eBay Inc. StubHub and its peers have become wildly popular in recent years as they offer more convenient and often cheaper alternatives to traditional ticket brokers.
"Ticketmaster has ceded control of the secondary market to StubHub and other online ticket resellers," said John Tinker, media analyst with Maxim Group LLC in New York. "This deal now legitimizes Ticketmaster as a player in that market."
Ticketmaster has made previous forays into the ticket resale market, purchasing online reseller Tickets Now in 2006 and reaching a deal with the National Football League in late 2007 to set up an online ticket resale marketplace. But last week's deal marks the first time that primary and secondary ticket sales are being combined into one web portal.
Finding tickets
For example, in past seasons, if a Los Angeles Lakers fan went to the Lakers' web site to buy tickets and found out that the game was sold out, an easy way for that fan to find tickets for that game would have been through an online marketplace such as StubHub or Craigslist.
But under the deal announced last week, if that fan finds out on the Lakers' website that the game is sold out, he or she will see an on-screen option to find out if any tickets are available through the resale market. Ticketmaster will operate both the primary and resale markets.
"The plan is to integrate all this into a single buying experience for the fan," said Cole Gahagan, Ticketmaster's senior vice president for NBA, National Hockey League and North American arenas at the company's Dallas office.
Besides generating more actual ticket sales, the secondary market typically affords a higher margin for the resale company, making it that much more lucrative, according to Richard Tullo, director of research with Albert Fried & Co. LLC in New York.
Prev Next
For reprint and licensing requests for this article, CLICK HERE.