Washington State Bank Invests in L.A. Presence
BANKING: AmericanWest looks to grow with more acquisitions and branches.
Monday, August 20, 2012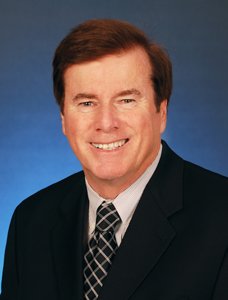 AmericanWest Bank isn't well-known in Los Angeles. Yet.
The rapidly growing bank, headquartered in Spokane, Wash., has started a push to become a major lender to L.A. businesses.
In the past few months, AmericanWest has gained a foothold in the region through several small acquisitions. Now, the institution, which is backed by some of the largest investment firms in the country, is looking at opportunities to buy banks with extensive branch networks in Los Angeles County.
"We'd love to be bigger in Los Angeles," said American-West Chief Executive Scott Kisting. "We're actively looking at opportunities in the Los Angeles marketplace. We expect to be very aggressive."
Partially owned by downtown L.A. asset manager Oaktree Capital Group and New York investment bank Goldman Sachs Group, AmericanWest has hundreds of millions of dollars to spend on additional acquisitions to further fill in its local footprint.
Already, the business bank has shown itself to be plenty aggressive as it signed deals for five acquisitions along the West Coast since emerging from bankruptcy less than two years ago.
AmericanWest now has $2.5 billion in assets and 74 branches in four states.
"They've been on a tear in the last six or 12 months," said Richard Levenson, president of Western Financial Corp. in San Diego, an investment banking firm that caters to community banks. "The window for making these types of acquisitions opened a while ago and … I'd be surprised if the window wasn't open for another couple of years."
Recent rebirth
AmericanWest was started in 1974, but it nearly collapsed after the recent financial crisis.
Amid heavy losses, particularly in its construction loan portfolio, the bank filed for bankruptcy reorganization in late 2010. It was acquired by SKBHC Holding, a Corona del Mar venture formed in 2009 specifically to acquire a bank. The venture was backed by $750 million from such heavyweight investors as Oaktree.
Kisting, who became head of AmericanWest through the acquisition, wanted to expand the bank down the West Coast. He bought a pair of institutions in the Seattle area as well as several Southern California franchises, including Sunrise Bank and Security Business Bank, both in San Diego. AmericanWest also took on a team of lenders in Santa Monica specializing in multifamily properties.
Last month, AmericanWest announced the acquisition of Inland Community Bank, an Ontario lender with branches in Los Angeles and Pasadena.
Though AmericanWest is new to Los Angeles, Kisting knows the market well. The 65-year-old has remained a resident of Newport Beach even after taking the helm of AmericanWest, and he splits time between Southern California and Washington state.
So it's no surprise he has big plans in Los Angeles, including both acquisitions and new branches.
"As we build out through acquisition in Los Angeles County, then it would make sense to open (new) offices," he said.
The bank has about $364 million remaining to be deployed from its original capitalization, which Kisting estimates can be used to build a bank of about $12 billion in assets. He also said bank leaders have weekly meetings to discuss acquisition possibilities, but he declined to name specific targets.
Executives at small banks have complained lately about the costs of new regulations and higher capital requirements, which have led a number of community institutions to consider the economies of scale that come with mergers. But Levenson of Western Financial noted that there are fewer acquisition opportunities than there were previously because of the activity of well-capitalized buyers such as Grandpoint Bank and Opus Bank, which have each acquired several area banks.
"The problem that the acquirers like AmericanWest have is there are a shrinking number of viable acquisition candidates," he said.
One option, analysts noted, is First California Bank in Westlake Village, which recently announced that it had hired an investment bank to explore strategic options after several large shareholders called for a sale.
Joseph Gladue, a bank stock analyst with West L.A.'s B. Riley & Co., said if AmericanWest decides to bid on First California, it would have to beat several local competitors. And that could be costly: First California's board already rejected an acquisition offer of more than $200 million made by a Century City bank. A price of that magnitude would eat up a big chunk of AmericanWest's remaining capital.
But Gladue said First California could be a good purchase since it has strong core deposit generation and a number of branches in upscale communities.
"For long-term franchise value those are some pretty valuable characteristics," he said.
For reprint and licensing requests for this article, CLICK HERE.