LAUSD Fails Public Station
KLCS forced to scramble after district cuts subsidy.
Monday, August 6, 2012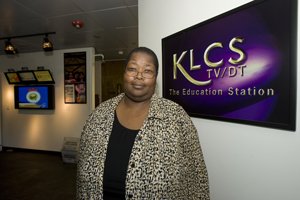 By JONATHAN POLAKOFF Staff Reporter
When Bob Bergen, the actor who voices Porky the Pig, stutteringly says "That's all, folks," he's closing out an episode of Looney Tunes. But he took the shtick to the air this summer to do something altogether different.
He asked viewers to donate money to KLCS-TV (58), a small PBS affiliate in downtown Los Angeles that is the poorer cousin to the area's larger public TV stations.
Pledge drives are staples of public television, but they are new to KLCS, a station that bills itself as "The Education Station" and has carved out a niche over the past 40 years as the Los Angeles Unified School District's primary media outlet.
But the station's financing is in danger of collapse as the cash-strapped district, KLCS' main source of funding, recently cut its subsidy in half to $1.4 million. At the same time, the $900,000 it receives from the federally funded Corp. for Public Broadcasting is tenuous as well, given how the non-profit corporation has been targeted for cuts amid the government's own steep deficit.
"It's the perfect storm," said Ken Ikeda, co-managing director at Public Media Co., a San Francisco non-profit public media consultancy and brokerage. "What's happening with KLCS is reflective of the economy, but also a need to change the economic model of (public) television. Many of these stations have been subsidized generously, but not necessary with a full commitment to operate them as sustainable entities."
KLCS isn't the first local public TV station to suffer from financial woes. KCET-TV (28), long the standard-bearer for public television in Los Angeles, decided to stop airing PBS programming in 2010 when it was handed a 40 percent fee hike from the Public Broadcasting Service. The station decided to produce and acquire all of its content rather than pay the $7 million in fees to the Arlington, Va.-based network.
Now, KLCS – which airs district board meetings and PBS standards such as "Sesame Street," and has produced "Homework Hotline," which allowed students to call in with homework questions – finds itself in a similar position and must rapidly change the way it does business.
Both the station's staff of 25 people and its annual budget of just $3 million are half the size they were several years ago. Even "Homework Hotline," which has received local Emmy Awards, was taken off the air recently due to a lack of money to pay tutors.
Prev Next
For reprint and licensing requests for this article, CLICK HERE.