Coffee Maker Buzz Leaves Bad Taste
SEC smells trouble at firm started by Bob Marley's son.
Monday, September 19, 2011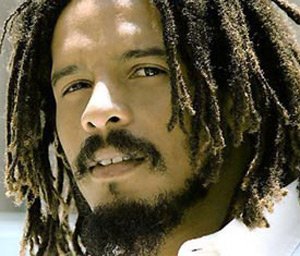 One day in May, shares of Jammin Java Corp. shot up to an all-time high of $6.35. Suddenly, the Beverly Hills coffee distributor had a market cap topping $400 million – even though the startup had revenue of just $1,037 last year.
The surge was accompanied by a blitz of online newsletters touting the company, which was co-founded by one of Bob Marley's sons, Rohan Marley, and distributes packaged coffee emblazoned with the late reggae icon's name and likeness. But within days, shares fell under a dollar after a massive sell-off.
Now, the unusual activity has triggered a Securities and Exchange Commission investigation into whether Jammin Java was involved in a "pump and dump" scheme. That's when fraudsters hype up a company with misleading or false information and then sell shares – dump them – at the inflated price.
The investigation was disclosed earlier this month in a lawsuit filed on behalf of unnamed individuals seeking to block the SEC from accessing e-mail account information of the stock promoters. In a response, SEC officials revealed they had launched the investigation after the stock hit its all-time high, raising concerns investors were victims of a pump-and-dump.
"The increase in Jammin Java's share price occurred notwithstanding the fact that … Jammin Java was a shell company that had generated no revenues and had an accumulated deficit of $511,760," the SEC wrote in its legal response to the lawsuit filed in Oakland federal court.
But Jammin Java officers say it's a legitimate growth company and that the stock promotion was the work of a third party. They point to a public filing submitted days before the stock hit its high in which the company warned investors of "unauthorized and unaffiliated Internet stock promoters."
"It made us worried about the marketplace in general and prompted us to say, 'Whatever you hear out there is not coming from us,' " said President Anh Tran, who served as the company's chief executive until last month.
Rohan Marley, the company's chairman and largest stock holder, was traveling out of the country and was not made available for comment. But he issued a press release this month stating that "we have fully cooperated with the SEC investigation and hope to see any wrongdoers identified and prosecuted to the fullest extent of the law."
SEC officials did not return a call for comment.
The company originally had nothing to do with coffee or Bob Marley. It was founded in 2004 as Global Electronic Recovery Corp., an L.A. recycler of electronic waste. It never really got off the ground. In 2008, Marley became involved, joining the company as a director. The original founders left, and the company switched to selling coffee and changed its name to Marley Coffee, then later to Jammin Java Corp. in 2009. It sells coffee under both the Jammin Java and Marley Coffee labels.
Rohan Marley has used the family name for other entrepreneurial interests, including a clothing line, Tuff Gong. He and other members of the Marley family also won a jury trial earlier this year in a legal battle against a Nevada clothing company that used unlicensed images of Bob Marley.
Jammin Java has only seriously geared up for sales recently, said Tran, who came on board in May of last year. Though its products are sold online on sites such as Amazon, the company is turning its attention to the office coffee service market, competing with vendors such as Starbucks and Peet's.
"I spent a lot of time with the Marleys and Rohan building the website, doing distribution deals, marketing, and really generating revenues only in the last two quarters," Tran said.
The company reported $28,000 in sales in the first quarter, but Tran said he expects that to grow quickly.
Indeed, last month was full of big news for the company. It brought in coffee industry veteran Brent Toevs as its new chief executive. It also signed a distribution deal with First Choice Coffee Services, a subsidiary of Tokyo holding company Daiohs Corp. The agreement, which Jammin Java valued at $2.5 million, includes a commitment to sell 1,000 Marley Coffee-branded brewing machines by First Choice, which distributes coffee to offices on the West Coast.
But just as things looked like they were rolling, the SEC investigation was publicly disclosed by Bloomberg News, which reported on the lawsuit this month. Shares closed at 63 cents last Thursday, at one-tenth of the May peak.
Tran said the company is taking the allegations very seriously, but added that there is good reason for investors to be excited about the company.
"Was it surprising that our market cap was in the hundreds of millions of dollars?" he said. "Yes, on the one hand, because we're such an early development stage company. But isn't the stock market really about future expectations?"
Prime grounds
However, the Over-the-Counter market for penny stocks is prime ground for fraudsters to rip off investors, whether working alone or in concert with a company.
Devin Donohue, a partner at downtown L.A. law firm Palmer Lombardi & Donohue LLP who has defended companies in SEC investigations, said it's not uncommon for third parties to pull off such schemes without the company's knowledge.
"If the company can prove that they were not at all connected with the promoters, they'll likely escape any liability in the case," Donohue said. "The investigators are going to look at every single e-mail between the executives of Jammin Java over some period of time to try to find out if there's a connection, and the timing of their filing with the SEC is going to be important."
Last month, in challenging subpoenas that the SEC investigators had issued to Google to gather more information about e-mail accounts used by the alleged stock promoters, the plaintiffs claimed their First Amendment rights to free anonymous speech were being violated.
The SEC has countered that fraud is not shielded by the First Amendment, and Donohue said such evidence likely is essential to the investigation.
"If they don't have the names of individuals whom they can point to and say, 'These are the criminal promoters,' it seems like it would be tougher to draw the link to Jammin Java and their executives," he said.
For reprint and licensing requests for this article, CLICK HERE.