Local Boutique to Saddle Up With Dallas Firm
LAW: Downtown's Hennigan Dorman had sought national platform.
Monday, September 12, 2011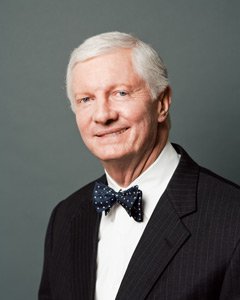 Eyebrows were raised earlier this year when downtown L.A. boutique Hennigan Dorman LLP lost name partner Bruce Bennett and nine other attorneys to Dewey & LeBouef LLP, based in New York. At the time, the departing attorneys cited the need for a national platform.
Now comes news that Hennigan Dorman is merging with McKool Smith PC, creating a Dallas-based firm with 168 attorneys and seven offices around the country.
Co-founder J. Michael Hennigan said his firm had been considering merging with a national firm for two to three years. In fact, it turns out that he and Bennett initially met with Dewey together, but discovered too many firmwide conflicts of interest, which led to only Bennett and his team leaving.
"He found a better fit than we did with Dewey. We shook his hand and said, 'God bless you, Godspeed, but we're not going to do it,' so we kept looking," Hennigan said.
McKool, which specializes in patent litigation, didn't have many conflicts with Hennigan Dorman, a 35-attorney firm that focuses more on complex commercial litigation.
"We do a lot of work on contingency and sue a lot of large financial institutions, so we have problems with conflicts with traditional law firms and cultural issues," said Hennigan, who will be the managing partner in California. "McKool Smith have defined themselves almost exactly the same way we have."
Starting this week, the new firm will operate under the name McKool Smith Hennigan in California.
Law firm mergers have bounced back this year. Nationally, there have been 40 so far, compared with 23 at the same time last year, according to legal consultancy Altman Weil Inc. of Newton Square, Penn.
In none of those was the larger firm from Los Angeles. Instead, the trend has been for smaller local firms, such as Quateman LLP and White O'Connor Fink & Brenner LLP, to be absorbed into larger national firms.
More Mergers
Another such small L.A. firm was downtown intellectual property boutique Chan Law Group LLP. The firm's three attorneys, led by Thomas Chan, have joined Philadelphia-based Fox Rothschild LLP, which already had a Century City office.
Fox Rothschild first moved into the L.A. area in 2006 and has grown its office to 23 attorneys. It's still looking to expand locally, and linked up with the Chan Law Group through a headhunter.
Chan is a well-known intellectual property litigator, and represents many Chinese-owned businesses. He led a successful antitrust case against Microsoft in the 1990s on behalf of a small Pomona mouse manufacturer called Z-Nix. That started a string of around 20 lawsuits he filed against Microsoft in and outside the United States.
Prev Next
For reprint and licensing requests for this article, CLICK HERE.