Corporate Credit Union's Capital Plan Falls Short
BANKING & FINANCE: WesCorp in San Dimas to shutter and sell off business.
Monday, September 12, 2011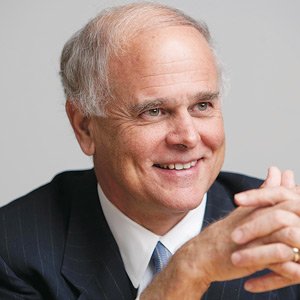 WesCorp's long saga is finally coming to an end – and it's not exactly a happy one.
The San Dimas corporate credit union, which failed in 2009 and has since operated on an interim basis under the conservatorship of federal regulators, will have its business sold off after failing to raise enough capital to establish a permanent replacement.
The National Credit Union Administration, which regulates the industry, had hoped to raise $200 million by Aug. 31, but reportedly garnered only about one-third of that. The NCUA has begun soliciting bids from other financial institutions that would be willing to continue providing WesCorp's services.
NCUA spokesman David Small said another corporate credit union would be the preferred buyer, but he declined to say exactly what types of institutions were being solicited.
"We're not ruling out anything," he said.
Corporate credit unions, of which there are about two dozen nationwide, provide ATM transaction, liquidity and investment services for their retail credit union members, which typically place their extra cash in the corporate institutions.
Founded in 1969, WesCorp had become one of the country's largest corporate credit unions, with 1,100 members and $23 billion in assets. However, the institution lost nearly $7 billion of its members' money on bad investments during the recent financial crisis, prompting regulators to seize the institution in March 2009. The NCUA is pursuing a lawsuit against former WesCorp officers for their roles in the corporate credit union's collapse.
The business plan for the replacement institution, which would have been named United Resources Federal Credit Union, called for a significantly smaller institution, with less than $5 billion in assets.
Small said the NCUA expects to complete a sale within the next year.
Another Acquisition
While most of the banking industry retrenches amid market volatility, one local institution just keeps growing.
Grandpoint Capital Inc. announced last week that it has agreed to acquire La Jolla's Regents Bancshares Inc. and its subsidiary, Regents Bank. The deal marks Grandpoint's seventh acquisition since the beginning of last year.
The downtown L.A. bank holding company, founded by banking veteran Don Griffith, hasn't been shy about jumping into new markets, including purchasing two Arizona banks, an ethnic Vietnamese institution in Westminster and now a San Diego-area bank.
Regents, which has assets of $355 million and five branches, will continue to operate under the existing name and maintain the same management. Terms of the deal, which is expected to close in the first quarter of next year, were not disclosed.
Prev Next
For reprint and licensing requests for this article, CLICK HERE.