Wealthiest Angelenos: Robert Day Jr. - #47
Special Report: Wealthiest Angelenos 2011
Monday, May 16, 2011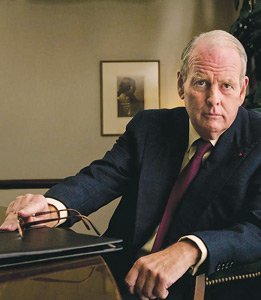 The skinny on the fat wallets of L.A.'s 50 wealthiest.
Robert Day Jr.
NET WORTH: $800 million -5%
LAST YEAR: $840 million
AGE: 67 RESIDENCE: Los Angeles
SOURCE OF WEALTH: Financial services
THE MONEY: Founder-chairman of investment giant TCW Group Inc. had relatively quiet year. Increased stake in Freeport-McMoran Copper & Gold, where he sits on board, but shares down 30 percent. Owns more than 1 million shares of oil and gas company McMoran Exploration.
BUZZ: Scored victory in June after French market regulator cleared Day of wrongdoing in controversial 2007 stock sale of French bank Societe Generale, owner of TCW. Had sold $200 million in shares before bank revealed $7 billion loss in trading scandal. Founded by Day in 1971, TCW made headlines in late 2009 after firing star investment officer Jeffrey Gundlach, who started rival firm. Gundlach said to have clashed with Day over ownership stake. TCW bought Metropolitan West Asset Management to stem capital outflows caused by Gundlach's departure. Day, grandson of Superior Oil Co. founder William M. Keck and Los Angeles Gas Co. President Addison Day, helms grant-maker W.M. Keck Foundation. Has given $200 million to his alma mater, Claremont McKenna College. Last year, donated to Meg Whitman and Jerry Brown gubernatorial campaigns; also gave $66,000 to Republican congressional campaigns nationwide.
For reprint and licensing requests for this article, CLICK HERE.