Wealthiest Angelenos: John Tu - #10
Special Report: Wealthiest Angelenos 2011
Monday, May 16, 2011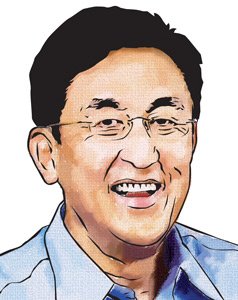 The skinny on the fat wallets of L.A.'s 50 wealthiest.
John Tu
NET WORTH: $2.9 billion +45%
LAST YEAR: $2 billion
AGE: 69 RESIDENCE: Rolling Hills
SOURCE OF WEALTH: Computer technology
THE MONEY: Co-founder and president of Kingston Technology's wealth rebounded as growing demand for computers increased prices for memory chips. Revenue at chip maker grew 50-plus percent.
BUZZ: Although Kingston headquartered in Fountain Valley, Tu lives in small Palos Verdes Peninsula community of Rolling Hills. Company's boost in sales at beginning of last year tapered off by fall, but was enough to help company reach $6.5 billion, its highest ever annual revenue. Tu and co-founder David Sun made millions selling Kingston to Japan's Softbank Corp. for $1.5 billion in 1996. Bought the company back for $450 million three years later. Tu, more active in Orange County than L.A., drummed with band JT and California Dreamin' at KOCE-TV 's annual summer gala. Donated $250,000 to Huntington Beach PBS affiliate.
For reprint and licensing requests for this article, CLICK HERE.