Wealthiest Angelenos: Howard Marks - #35
Special Report: Wealthiest Angelenos 2011
Monday, May 16, 2011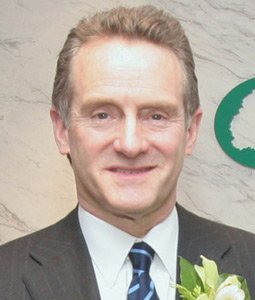 The skinny on the fat wallets of L.A.'s 50 wealthiest.
Howard Marks
NET WORTH: $1.15 billion +25% LAST YEAR: $920 million
AGE: 65 RESIDENCE: Brentwood
SOURCE OF WEALTH: Money management, private equity
THE MONEY: Aftermath of financial crisis proved lucrative for renowned distress investor and his Oaktree Capital Management. Though opportunities drying up, Oaktree still did well last year, including nearly 20 percent returns in European high-yield bond fund and high-income convertibles fund.
BUZZ: Already known for closely watched financial industry memos, Marks wrote first book, "The Most Important Thing: Uncommon Sense for the Thoughtful Investor," which received praise from Warren Buffett. High-yield bond guru joined Citibank in 1969 and was early customer of Michael Milken. Joined L.A. bond giant TCW in 1985 but split 10 years later to form Oaktree, where he is chairman. Downtown L.A. firm recently backed ex-TCW star Jeffrey Gundlach's new firm, DoubleLine Capital. Oaktree, which upped assets under management to $82 billion, invests in distressed and high-yield debt, convertibles, real estate, and private and public equity. Currently eyeing exit on past investments, including possible Spirit Airlines and Stock Spirits IPOs. Marks has endowed scholarships at alma maters University of Pennsylvania and University of Chicago, as well as Brown University. Runs Penn investment committee. Bought oceanfront Hamptons home in October from ad exec Donny Deutsch for $30 million.
For reprint and licensing requests for this article, CLICK HERE.