Startups Take a Sheen to Charlie
Two L.A. companies hitting 'tweet' spot.
Monday, March 14, 2011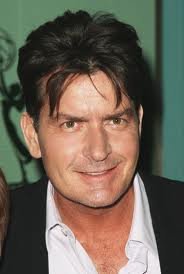 Say what you will about Charlie Sheen, the guy knows how to get attention. And two L.A. startups are benefiting from his off-the-charts notoriety.
Ad.ly Inc., a Beverly Hills company that connects advertisers with celebrities for Twitter and Facebook marketing campaigns, recently helped Sheen get paid to use Twitter to promote his search for a social media intern on Internships.com, a Burbank-based online internship marketplace.
That tweet was the most successful promotion that ad.ly has ever brokered, and both companies say Sheen has raised their profile.
"This is an unprecedented level of engagement that we're seeing on Twitter," said Arnie Gullov-Singh, ad.ly's chief executive. "We were just astonished with the results."
It all began when Sheen's digital manager, Robert Marin, asked ad.ly for help setting up the actor's Twitter account on March 1, as Sheen was becoming an unavoidable presence in all media. Ad.ly helped him set up an account and gave him the Twitter 101 course, which covers basics such as how to tweet, send replies and use the number symbol as a "hashtag" to create searchable keywords and topics.
Sheen's Twitter account gained more than 1 million followers in 25 hours, setting a Guinness World Record. A number of advertisers contacted ad.ly about running ad campaigns with the star. But Gullov-Singh said he asked Internships to be Sheen's first sponsored tweet because he knows the chief executive.
"It was a great match," he said. So on March 7, Sheen tweeted about his search for an intern via Internships.com.
"I am looking to hire a #winning INTERN with #TigerBlood," the post said. It included a link to the Internships.com job application, which says Sheen is looking for a full-time, paid intern this summer "to promote and develop the social media network of Hollywood's most trending celebrity."
Sheen sent out his second tweet on March 9, posting a link to an infographic that showed the results of the campaign: In just an hour, the link to Sheen's internship posting drew more than 95,000 clicks. And in two days, Internships.com received more than 74,000 applications for the position.
Gullov-Singh would not disclose the financial details of the deal between Sheen and Internships.com. But he said ad.ly charges advertisers a minimum of $25,000 for a typical campaign, and prices can go above $100,000.
Promotional tweets
Ad.ly, which was founded in 2009, has brokered 24,000 endorsement campaigns on Twitter and Facebook in the last year. The 22-person company works with more than 1,000 celebrities, including Kim Kardashian, Snoop Dogg and Paris Hilton. Celebrities earn $200 to $25,000 per tweet.
A company that runs a campaign with ad.ly typically pays to have 12 to 50 celebrities post tweets about their brand or product. Ad.ly's staff writes the tweets, but the celebrities and advertisers approve them before they're sent out.
Gullov-Singh said ad.ly's goal for 2011 is to grow its customer base and Sheen's Twitter antics have helped the company do that.
"Certainly, the media coverage of ad.ly has led to an increased level of interest from advertisers and celebrities," he said.
There are other companies that also broker advertising arrangements between companies and influential celebrities. Des Moines, Iowa-based Twittad and Izea in Orlando, Fla., provide a similar service.
John Cass, author of a marketing blog called PR Communications, said ad.ly's Sheen campaign has given the company an edge up on competitors.
"It could be the thing that really catapults them to where anyone who's a celebrity thinks they should start using them," he said.
Sheen's media exploits aren't necessarily all positive for a business partnership, however. The actor, who was fired last week from his hit CBS sitcom "Two and a Half Men," has lashed out at costars and the creator of the show in many of his media rants.
Davie Brown Talent, the Marina del Rey entertainment practice of Dallas agency The Marketing Arm, indexes public reaction to celebrities. In its most recent index for Sheen, awareness of the star has gone up recently, but fewer people find him appealing and trustworthy.
In fact, Matt Delzell, group account director for Davie Brown, said the public's perception of Sheen could have a negative impact on ad.ly.
"There's a risk on one side of how closely people will associate ad.ly with Charlie Sheen," he said. "But it's a pretty darn good case study for them. This is their job and they've shown that they've done what they were hired to do and they've done it well."
Internships.com faces a similar risk, Delzell said. The 2-year-old website offers a place for employers to post student internship openings. It currently lists more than 46,000 available internship positions.
Internships.com follows a freemium model. Anyone can sign up at no cost, but students looking for a leg up in the internship application process can pay $20 a year for added features.
Since the Sheen campaign launched, the number of employers and students using the site has increased, a company spokeswoman said.
Sheen's bad-boy reputation did not factor into the company's decision to contract with ad.ly for the promotional campaign.
"He had the need for an intern and we had the capability to handle the process of social recruitment," the spokeswoman said. "It's like a supply and demand."
Delzell said Internships.com will likely benefit from the increased awareness that association with Sheen provides, but won't make any gains by having him as an endorser.
"People think incredibly poorly of him across the board," he said. "Awareness is the only motivating factor for a brand to align themselves with him."
Sheen's Twitter campaign shows how successful social media marketing campaigns can be, ad.ly's Gullov-Singh said.
"On Monday morning, Internships.com was just another L.A. startup with a good product," he said. "On Tuesday morning, it was a national brand with a lot of people paying attention to it. That kind of overnight success doesn't happen very often."
For reprint and licensing requests for this article, CLICK HERE.