IHOP Aims High With Middle East
Arab region on the menu for several L.A. chains.
Monday, June 27, 2011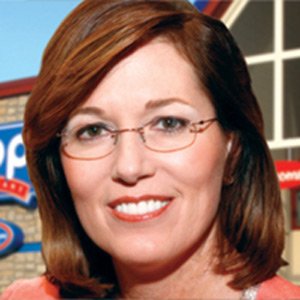 IHOP pancakes are heading to the Middle East, but bacon and sausage won't be served as sides.
In its first major expansion outside of North America, IHOP operator DineEquity Inc. of Glendale announced plans last week to open 40 franchise restaurants in nine Middle Eastern countries, an increasingly popular destination for American restaurant chains.
The deal, a franchise agreement between Dine-
Equity wholly owned subsidiary IHOP Franchise Co. and an affiliate of Kuwait-based M.H. Alshaya Co., is part of the company's plans to grow the international market for the IHOP chain, known for its pancakes, eggs and other breakfast fare. In recent months, IHOP restaurants have opened in Puerto Rico, the U.S. Virgin Islands and Guatemala.
"International expansion is a core growth platform for DineEquity as we go forward," said Jean Birch, president at IHOP, which has 1,513 company-owned or franchised locations mostly in the United States, Canada and Mexico.
DineEquity, which also operates the highly franchised Applebee's Neighborhood Grill and Bar chain, isn't the only L.A.-based food chain turning up the heat on international markets. Cheesecake Factory Inc. of Calabasas announced at the beginning of this year a licensing deal with Alshaya to open 22 restaurants over the next five years in five Middle Eastern countries. L.A.'s California Pizza Kitchen Inc. ramped up its Middle Eastern growth plans last year, revamping a franchise agreement with Dubai, United Arab Emirates' Gourmet Gulf Co. to develop 19 restaurants through the Middle East over the next nine years. The deal originally called for Gourmet Gulf to open a minimum of three California Pizza Restaurants over a two-year period in the United Arab Emirates.
Meanwhile, L.A. frozen yogurt chain Pinkberry Inc. also has plans to open additional locations in the Middle East through its franchise deal with Alshaya, which opened the first Middle Eastern Pinkberry in Kuwait in 2009.
"Overseas is where the growth in the restaurant business is now," said Bryan Elliott, a senior vice president of equity research at St. Petersburg, Fla., financial services firm Raymond James & Associates Inc. "And the Middle East has become a very active place for development of lots of U.S. restaurant brands."
Elliot follows DineEquity and rates it a "strong buy."
He said international markets such as the Middle East are attractive to U.S. restaurant operators because there is a growing middle class that has the money and time to spend on eating out.
"The factors that drove restaurants to grow in the United States in the post-World War II period are now coming together in many overseas areas," Elliott said. "You have rising consumer incomes and more people entering the middle-class income levels and lifestyle. So there is some discretionary spending power, and the ability and desire to eat out is fairly universal."
Nevertheless, the region has been rife with turmoil during the Arab Spring, when popular uprisings toppled regimes in Tunisia and Egypt, then spread to other countries.
Revolution aside, American restaurant chains such as IHOP and Cheesecake Factory have become recognizable brands among Mideast consumers because many visit the United States.
"There is name recognition for IHOP in the Middle East," Birch said. "And I think it speaks to the beloved nature of an American icon that IHOP has become."
Financial terms of the deal with Alshaya were not disclosed. The agreement calls for the development of the 40 restaurants over the next five years in Kuwait, Saudi Arabia, Jordan, Lebanon, Qatar, the United Arab Emirates, Oman, Bahrain and Egypt. The restaurants will begin to open over the next 12 months.
The list includes two countries with significant civil unrest problems, however.
In Bahrain, the Sunni Muslim ruling monarchy is cracking down on Shi'ite-led, pro-democracy protestors demanding an end to discrimination. The regime accuses demonstrators of acting at the behest of Iran.
In Egypt, presidential elections are scheduled for this fall, designed to fill the leadership void created when a popular uprising overthrew the regime of Hosni Mubarak. Meanwhile, crime and violence are rampant and the nation's economy struggles.
Destin Tompkins, a senior vice president at Memphis, Tenn., investment banking firm Morgan Keegan & Co. Inc., acknowledged there was a risk.
"I know that there are several restaurant companies that have gone into the Middle East, and I haven't seen that there have been a whole lot of negative impact from some of the unrest," he said.
He believes that DineEquity has evaluated the risks with Alshaya and found them acceptable.
Beef bacon
IHOP is working with Alshaya, a franchise operator of more than 55 retail brands, to tailor the menu to the tastes of Middle Eastern diners. For example, pork products won't be served because the populations of the nine countries are predominately Muslim.
"In the Middle East bacon is typically served, but it's either veal or beef bacon," Birch said. "So we will take our flavor profile that we think is right for the IHOP business and work with locals suppliers to be able to match that protein."
IHOP is also planning to add pastries to the menu because the sweets are a popular breakfast item.
But one thing that isn't being modified: flapjacks. IHOP restaurants use a proprietary pancake mix that will be shipped to the Middle Eastern restaurants. Other ingredients such as fruits and vegetables will be sourced locally.
Birch said classic IHOP dishes will make up about 85 percent of the menu.
Meanwhile, DineEquity has also been focusing on domestic growth.
Express-style IHOP restaurants have been opening in more nontraditional locations such as college campuses, military bases and airports. DineEquity is planning to open between 55 and 65 IHOP locations this year, mostly in the United States.
The IHOP brand also joined the frozen-food aisle of Wal-Mart stores last month with its IHOP at Home frozen breakfast items such as French toast stuffed pastries.
The moves come as IHOP reported last month that same-restaurant sales for U.S. company-owned and franchise locations declined 2.7 percent for the first quarter ended March 31 compared with the same period last year. The company attributed lackluster sales, predominately in January and February, to an all-you-can-eat pancake promotion that diners didn't eat up.
However, DineEquity has been working to drive traffic and boost sales with new promotions, including a campaign set to begin this week for its funnel cakes, a popular item that debuted in 2005.
Tompkins said the company is also looking at ways to improve its operations and studying the ambiance of the IHOP restaurants to keep the brand fresh.
"They are looking at doing more pay at the table situations where the server brings your ticket and handles it for you," Tompkins said. "It provides an enhanced level of service that the consumer perceives as a higher level of quality."
Tompkins follows DineEquity and rates it "market perform."
Birch said DineEquity is focused on balancing its U.S. operations with overseas ambitions.
"The business here in the United States is our core focus and what we spend virtually all of our time on," Birch said. "But our international business is a good future growth piece for us."
For reprint and licensing requests for this article, CLICK HERE.