Visual Effects Company Puts Focus on Costs, IPO
Indian partner may help Digital Domain stay competitive.
Monday, July 25, 2011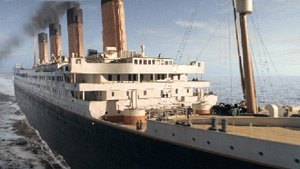 When Digital Domain Media Group Inc. announced its second attempt at an initial public offering earlier this year, the company noted it wants to provide visual effects and
3-D technology to its Hollywood customers at competitive prices.
It wasn't an empty promise. The company recently announced it's expanding to India to use the same cheap labor that many competitors do.
Digital Domain Productions, the Venice visual effects arm of Digital Domain Media Group, announced July 11 a partnership with Reliance MediaWorks, the film and entertainment division of Mumbai, India, media conglomerate Reliance-ADA Group, to operate postproduction studios in London and Mumbai.
The partnership marks Digital Domain's first foray into India, where competitors, including Paris postproduction house Technicolor and El Segundo visual effects company Rhythm & Hues, have already set up shop.
Demand for visual effects remains strong as studios rely on big spectacle films to draw audiences, but the competition to provide services has become heated. New studios using cheaper technology and foreign studios with lower labor rates have put cost pressure on L.A. visual effects houses, said Randi Altman, editor of Post Magazine in New York.
"This has sort of forced the remaining larger (visual effects) studios to open up branches in countries where the cost of doing business is less," she said. "Having artists busy at work abroad … helps them to be able to compete for more work here in the United States."
Digital Domain Productions and Reliance MediaWorks will use the studios to provide visual effects and 3-D stereo production services for films, TV shows and commercials. Reliance will own the facilities and Digital Domain will manage them.
Going public
Digital Domain Media announced May 16 its plans to raise as much as $115 million in an IPO.
"We believe foreign competitors and competitors with operations or subcontractors in countries such as South Korea, China and India may become an increasing source of competition, due largely to their access to low-cost, high-skilled labor," the company stated in the Securities and Exchange Commission document on the IPO.
The Port St. Luce, Fla., company will use the proceeds from the offering, underwritten by London's Barclays Capital, to advance its visual effects and animation projects, pay off outstanding debt, and fund working capital and general corporate expenses.
The filing also mentions the company's strategy for increasing its participation in production of feature films, creating original animated movies and expanding 3-D services.
A Digital Domain Productions spokesman declined to comment, citing a quiet period surrounding the IPO.
This is Digital Domain Media's second attempt at a public offering. That's likely to hurt investor interest in the stock, said David Menlow, president of IPOfinancial.com in Millburn, N.J.
"It's always an albatross around a company's neck if they had a filing previously that never happened," he said.
The company, founded in 1993, was purchased in 2006 by a group of investors that included director Michael Bay and former pro football star Dan Marino. The next year, the group filed to raise up to $100 million in a public offering.
But the recession and weak investor interest forced the company to drop the IPO in 2008. The company has since changed its name to Digital Domain Media.
Digital Domain Productions in Venice, which has provided effects for films such as "Titanic" and the "Transformers" franchise, remains the digital production arm of its parent company.
Digital Domain Media also owns Playa Vista creative studio Mothership, as well as animation company Tradition Studios and 3-D conversion company In-Three, both now in Port St. Luce.
Of the company's 814 full- and part-time employees, 507 work out the Venice and Playa Vista offices. The Digital Domain Vancouver studio has 137 employees.
Investors could be excited about an entertainment company's IPO, but wary about Digital Domain Media because of its history of bleeding cash, Menlow said.
For the five years reported in the SEC filing, the company was profitable only in 2009, with net income of $7.96 million. It lost $42.5 million in 2010, citing expenses to grow the business and debt-related charges.
Revenue in 2010 was $102 million, up 70 percent from $15.6 million in 2009 due to an increased pipeline of films using visual effects and conversions to 3-D.
The company's digital production unit, which includes Digital Domain Productions, generated the majority of the company's revenue last year, with feature films bringing in $82.7 million and commercials bringing in $19.2 million.
Despite its failed first attempt and the company's balance sheet, Menlow acknowledged Digital Domain Media's new IPO might fare better, noting a larger private equity firm is underwriting the offering. He also said the company might look better to investors now that effects films dominate the box office.
"It seems as though there is less explanation required of this company now than what would have been the case four years ago," he said.
For reprint and licensing requests for this article, CLICK HERE.