Regulators' Latest Lawsuit May Break Execs' Way
Analyst sees new filing possibly undercutting suit against WesCorp execs.
Monday, July 25, 2011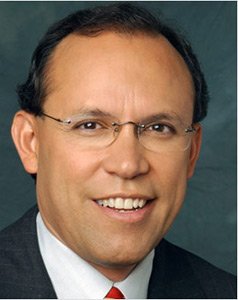 Federal regulators last week filed their third lawsuit against a major investment bank they believe contributed to the failure of Western Corporate Federal Credit Union by selling it toxic mortgage-backed securities.
But the aggressive action by the National Credit Union Administration may have the unintended consequence of undermining its own landmark lawsuit to hold the former officers and directors of the San Dimas institution responsible for its failure.
WesCorp, as it was known, was closed in March 2009 after becoming insolvent when the risky mortgage-backed securities resulted in nearly $7 billion in losses.
Late last year, the NCUA took the lead on a lawsuit against WesCorp's former leaders, accusing them of fraud, negligence and breach of fiduciary duties for taking unnecessary risks with the investment portfolio. Regulators are seeking more than $1 billion from them personally, a staggering sum that surprised the collegial industry.
But the officers and directors are now fighting back, saying the NCUA's lawsuits against the investment bank contradict its earlier claims about who was responsible for the credit union's failure.
"(The NCUA is) trying to blame everybody and they're doing it in a way that is fundamentally inconsistent," said Kenneth Fitzgerald, an attorney with San Diego's Chapin Fitzgerald Sullivan & Bottini LLP who is representing former WesCorp officer Todd Lane. "To us, it further demonstrates that our clients weren't grossly negligent."
The NCUA, a regulatory body that oversees the nation's credit unions, filed a lawsuit in U.S. District Court in Los Angeles last week accusing Stamford, Conn., investment bank RBS Securities Inc. of misrepresenting the riskiness of the mortgage-backed securities sold to WesCorp and other corporate credit unions.
The NCUA is seeking $629 million in damages from RBS, and more than $800 million in two similar lawsuits filed last month against RBS and New York-based JP Morgan Securities LLC. The NCUA said that it plans to bring as many as 10 separate lawsuits against those it considers responsible for WesCorp-related losses.
"It is our responsibility to seek damages in this manner," said NCUA spokesman David Small, who added that the lawsuits are sufficiently different and not contradictory.
'Chinks in the armor'
But the officers and directors defense attorneys aren't the only ones who believe the NCUA may be providing ammunition for WesCorp's former officers and directors, who say they should not be held responsible for the securities' poor performance.
Manny Medrano, a trial lawyer in Los Angeles and former prosecutor with the U.S. Attorney's Office who is not involved in the case, said the NCUA was probably correct to file as many lawsuits as it has because there is a greater chance of recovering some of the losses. But, he emphasized, even if the lawsuits are not technically in conflict, the appearance of inconsistency could hurt the NCUA's prospects with jurors, who often do not have high levels of sophistication on complex financial issues.
"It definitely can come back to haunt you," Medrano said. "The defendants who are being sued are going to look for any chinks in the armor."
The NCUA, however, said the lawsuits do not negate its allegations against the former officers and directors of WesCorp, a corporate credit union that served more than 1,000 retail credit unions. The institution provided services including check-clearing and investing its members' cash.
According to a report from the NCUA Inspector General's Office, WesCorp's leaders invested heavily in securities backed by Alt-A and pay-option mortgages, particularly those issued by disgraced Calabasas lender Countrywide Financial Corp.
In a recent court filing, Michael Bierman, an attorney at San Diego-based Luce Forward Hamilton & Scripps LLP who is representing the NCUA, said that even if the credit union's leaders were misled, they were still responsible for building an excessive concentration of risky securities.
"The allegations of the (recent lawsuits) are not a shield protecting the defendants from further scrutiny of their own culpability for the failure of WesCorp," wrote Bierman, who could not be reached for follow-up.
Still, the defense was recently handed a major victory in the case. U.S. District Court Judge George Wu, who is handling the case against WesCorp's leaders, recently issued a tentative ruling dismissing charges against the former directors – 10 of the 14 defendants – saying that they are covered under California's business judgment rule. The rule holds that company leaders will not be held liable for losses resulting from decisions made in good faith and with reasonable prudence. A final ruling is expected as early as this week.
The claims against the former officers could still proceed to trial, for which a date has not been set. However, defense attorneys have asked Wu to dismiss the remaining charges due to the alleged conflict with the new lawsuits.
If the charges are not thrown out, attorneys said they would likely use the NCUA's recent suits in the officers' defense at any trial, as Medrano suggested.
"There certainly is a tension between the … lawsuits," said Richard Drooyan, an attorney for downtown L.A.-based Munger Tolles & Olson LLP who is representing former WesCorp Chief Executive Robert Siravo. "It could be helpful to us."
For reprint and licensing requests for this article, CLICK HERE.