Local Company Grows As Parent Keeps Hands Off
Tokyo firm sees value in Agensys functioning as a startup.
Monday, January 17, 2011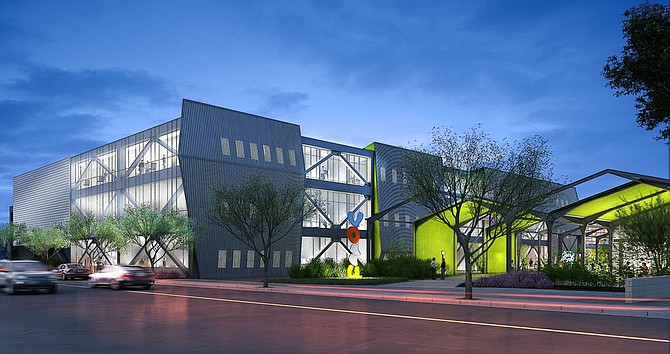 With this month's announcement that Agensys Inc. is planning to build a large Santa Monica facility, its overseas parent appears to be keeping its promise to not do the corporate equivalent of a smash-and-grab.
When Astellas Pharma Inc. three years ago bought what was then the largest privately held biotech in Los Angeles County, local tech boosters bemoaned what they assumed would be its fate: the loss of yet another innovative L.A. company.
But Japan's second largest drug maker pledged it would not move Agensys out of the area. What's remarkable is that the Tokyo corporation is keeping its promise – Agensys has managed to retain its name, L.A. operations and much of its autonomy even as it has become Astellas' primary cancer research arm.
However, Agensys executives say it's all part of a bet that encouraging the company to continue acting like a startup will result in some lucrative innovations.
"There's a tremendous amount of unmet need in oncology and Agensys has some extremely great technology and approach toward treating cancer," said Agensys Chief Executive Sef Kurstjen, who was recruited from Irvine-based Allergan Inc. in November after founding CEO Don Rice retired.
Under the arrangement, the local operation takes experimental drugs to the proof-of-concept stage of clinical development. If the drug proves its worth, Astellas takes over at the Phase 3 stage involving large human trials to get the drug approved for use in the United States and elsewhere.
Astellas has now taken over late-stage development of a pancreatic cancer drug that Agensys created, with experimental kidney and prostate cancer therapies still in midstage development back in Santa Monica.
"I think the approach that Astellas is taking in keeping the culture of the small company that Don (Rice) set up, but able to transfer drug candidates after the proof-of-concept stage, is the model that large pharmas should be following," said Kurstjen, a South African native who worked for Pfizer Inc. and Astellas earlier in his career. "You can't industrialize research like this."
Agensys specializes in antibody-based cancer drugs that work with the body's immune system to kill cancer cells.
Since its acquisition, Agensys has grown from less than 100 employees to more than 180, scattered among six locations in the city. The new facility announced last week is a $95 million research and clinical manufacturing building next to the future Bergamot Station light-rail stop.
Agensys executive Vice President Paul Kanan said the future 160,000-square-foot facility, which renovates and expands an existing industrial building, will better enable the company to grow to more than 300 employees over the next three years. It's expected to be ready in 2013.
For reprint and licensing requests for this article, CLICK HERE.