Ad Generation
Tech execs who helped establish online ads in L.A. in late '90s now build on their roots with new ventures.
Monday, January 17, 2011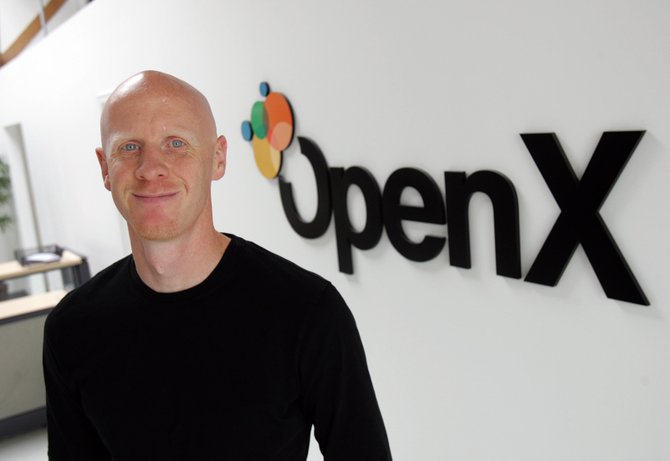 It all started in the late 1990s, when a few L.A. tech trendsetters saw the opportunity to make money in Internet advertising.
Thanks to some of the companies that formed in those days, particularly Overture Services Inc. and L90, the L.A. area is now dotted with second- and even third-generation companies that specialize in Internet ad technology.
One of the newer companies, Rubicon Project, recently purchased Fox Audience Network from News Corp. The acquisition added ad server technology that enables Rubicon to better serve its customers. Another, OpenX, is expanding its network to Japan, increasing the company's geographic reach into the second largest online-ad market in the world.
Those are two signs that the legacy of the original companies has now created a niche that puts Los Angeles on the map as a hub of Internet ad companies. Those signs are also evidence that the pioneers of the early days have turned into today's leaders.
The later-generation companies founded by veterans of Overture and L90 aren't simply repeating what they did at the outset, however.
"They're going off and applying this search talent to make money in other ways," said Danny Sullivan, editor-in-chief of online publication Search Engine Land.
Jason Lehmbeck, chief executive of Hollywood search advertising company DataPop, remembers in the early 2000s realizing that the field had a big future.
"What I saw then was that we were just scratching the surface of what we could do to enable advertisers to better engage consumers," Lehmbeck said.
He began working for Overture, which was founded out of Bill Gross' Idealab in 1998 and originally called GoTo.com, in 2002. He was part of a team that stayed when Yahoo Inc. took over in 2003. But five years later, Lehmbeck and another Overture veteran, John Zimmerman, left to start DataPop.
DataPop helps advertisers, including La-Z-Boy, create search ads that are more specific, which Lehmbeck believes makes them more likely to be clicked on. For example, if a person types "leather reclining chair" into Google's search engine, the person will see an ad DataPop created that's customized with the price and a close-by location where a La-Z-Boy chair can be purchased. DataPop charges its clients based on how the ad performs.
Another Overture-Yahoo veteran, Arnie Gullov-Singh, left that business in 2006 to help found Fox Audience Network, an ad network developed by News Corp. to sell display advertising on its various websites. He left FAN in May to become chief executive of Ad.ly, which brokers deals between advertisers and Twitter users who have large followings.
Tim Cadogan also began his career in Internet advertising at Overture, he left Yahoo in 2008 to head OpenX, relocating it from London to Pasadena. The company provides an online exchange for the buying and selling of display ads.
It was his experience at Yahoo that Cadogan said gave him the background he needed to lead OpenX.
"I had the very lucky position to be overseeing the second biggest search business in the world and the largest display business, which helped inform my thinking about what I wanted to do next," he said.
Cadogan saw an opportunity to create organization in the fragmented display advertising market. Because there are thousands of web publishers selling display ads, it's difficult for advertisers to know whom to call to purchase advertising. OpenX's exchange pools together more than 400 million users worldwide every month.
Although Google, Yahoo and Microsoft all run exchanges like OpenX, none of them dominates that sector. Cadogan said this gives OpenX an opportunity to gain a foothold.
"The landscape is fundamentally fragmented and there are a lot more potential customers," he said. "It's much tougher for any one player to lock it up. This creates an opportunity for emerging companies like us."
Internet advertising company L90 was started at about the same as Overture. West L.A.'s Rubicon Project is the latest venture from L90 founder Frank Addante.
After L90 was sold to New York-based DoubleClick in 2001, Addante and his team parted ways to start their own companies. Many of them left the online advertising space entirely, but Julie Mattern went to work for Westlake Village ad network ValueClick Inc. and then joined Adconion Media Group, a London ad network with an office in Santa Monica.
Addante reunited with his L90 team in 2007 to start Rubicon, which has developed a software program that automatically buys display ads for its clients from ad exchanges and ad networks or even individual publishers based on specific requirements such as price, placement and number of people the ad will reach.
Addante, the company's chief executive, said Rubicon's software is meant to give advertisers a central place where they can buy all their online ads, instead of having to call hundreds of online publishers individually. Rubicon claims to reach more than 550 million people with its ad marketplace and processes 60 billion ads a month. The company acquired FAN, which was headquartered in Santa Monica, in November.
Although Addante moved to Silicon Valley in 2003 to start another company, online marketing firm StrongMail, he moved back to Los Angeles to launch Rubicon because of L.A.'s history of understanding the advertising world.
"The people in L.A., they've learned to speak this ad language," he said.
For reprint and licensing requests for this article, CLICK HERE.