Ad Generation
Tech execs who helped establish online ads in L.A. in late '90s now build on their roots with new ventures.
Monday, January 17, 2011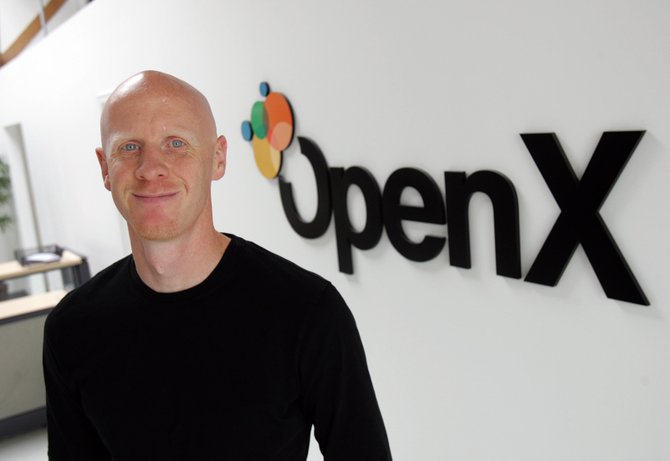 It all started in the late 1990s, when a few L.A. tech trendsetters saw the opportunity to make money in Internet advertising.
Thanks to some of the companies that formed in those days, particularly Overture Services Inc. and L90, the L.A. area is now dotted with second- and even third-generation companies that specialize in Internet ad technology.
One of the newer companies, Rubicon Project, recently purchased Fox Audience Network from News Corp. The acquisition added ad server technology that enables Rubicon to better serve its customers. Another, OpenX, is expanding its network to Japan, increasing the company's geographic reach into the second largest online-ad market in the world.
Those are two signs that the legacy of the original companies has now created a niche that puts Los Angeles on the map as a hub of Internet ad companies. Those signs are also evidence that the pioneers of the early days have turned into today's leaders.
The later-generation companies founded by veterans of Overture and L90 aren't simply repeating what they did at the outset, however.
"They're going off and applying this search talent to make money in other ways," said Danny Sullivan, editor-in-chief of online publication Search Engine Land.
Jason Lehmbeck, chief executive of Hollywood search advertising company DataPop, remembers in the early 2000s realizing that the field had a big future.
"What I saw then was that we were just scratching the surface of what we could do to enable advertisers to better engage consumers," Lehmbeck said.
He began working for Overture, which was founded out of Bill Gross' Idealab in 1998 and originally called GoTo.com, in 2002. He was part of a team that stayed when Yahoo Inc. took over in 2003. But five years later, Lehmbeck and another Overture veteran, John Zimmerman, left to start DataPop.
DataPop helps advertisers, including La-Z-Boy, create search ads that are more specific, which Lehmbeck believes makes them more likely to be clicked on. For example, if a person types "leather reclining chair" into Google's search engine, the person will see an ad DataPop created that's customized with the price and a close-by location where a La-Z-Boy chair can be purchased. DataPop charges its clients based on how the ad performs.
Another Overture-Yahoo veteran, Arnie Gullov-Singh, left that business in 2006 to help found Fox Audience Network, an ad network developed by News Corp. to sell display advertising on its various websites. He left FAN in May to become chief executive of Ad.ly, which brokers deals between advertisers and Twitter users who have large followings.
Prev Next
For reprint and licensing requests for this article, CLICK HERE.