A Net Gain?
Rival groups hope to revive Manhattan Beach Open volleyball competition after bankruptcy of pro tour.
Monday, January 3, 2011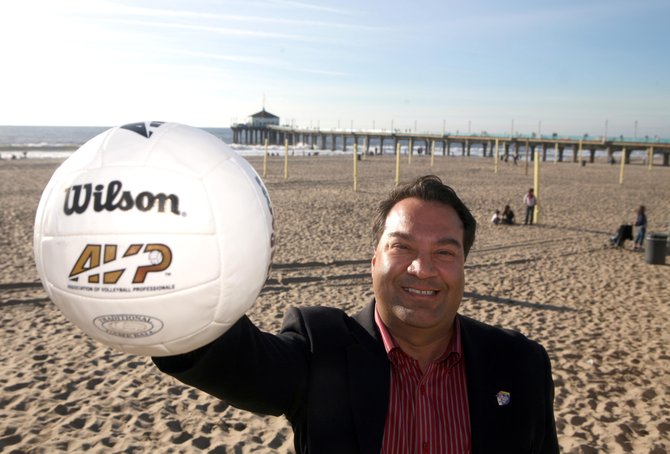 City officials have pledged to find an operator that is financially stable and can attract top sponsors. It also would like to charge a fee or get a cut of the action, and not just have security and other expenses recouped.
USA Volleyball's joint venture is looking to produce an event with a total of $150,000 in prize money. (In 2009, AVP awarded $250,000 in prize money at the event.) Manhattan Beach would be the culmination of a five-stop Beach Championship Series that would include events in previous AVP tour cities including Hermosa Beach, Huntington Beach and Chicago.
However, players are a bit leery. After the AVP bankruptcy, players formed an association to represent their interests, with a board that includes Olympic gold medal winners Todd Rogers and Kerri Walsh. Hans Stolfus, a former player acting as spokesman for the association, said that aside from any concerns about USA Volleyball, the players are focused on maximizing prize money.
"It's not to say USAV isn't welcome or won't do a good job, but players want to be able to negotiate with private enterprise to keep the sport as lucrative as it once was," Stolfus said.
Selling name?
Meanwhile, Ion acquired all media rights to the event from the city last year after the AVP bankruptcy. It set up an event website and carried the tournament on its Ion Television cable channel. It holds the rights to the upcoming event and has an option for future ones.
"We are already invested in the Manhattan Beach brand, and we would like to continue building that relationship with the event and the town," said Ion Chief Executive Dave Behar.
Ion may make its own bid or partner with Cleveland-based Elevation Group, an International Management spinoff that is run by Steve Lindecke, who served as volleyball star Karch Kiraly's agent. Elevation runs several grassroots and amateur beach volleyball tournaments.
Meanwhile, AVP saw its assets sold in bankruptcy court in December to an investment group that was the league's largest stakeholder, RJSM Partners, which had invested $3.8 million in the tour and controlled 72 percent of the company. Other shareholders, who voted down a $36.9 million acquisition of the company in 2008, were left with nothing.
Nick Lewin, managing partner of RJSM, said it may be difficult for the firm to rebuild the tour. So it's possible that instead of bidding to do so, the company may choose to sell the AVP name to any new tour operator, which otherwise would have to come up with its own name.
"It doesn't look that way, but we could look at that, too. That's a financial decision." he said. "While the (AVP) name may be damaged in the sports marketing world, in consumers' eyes, it's still associated with beach volleyball."
Prev Next
For reprint and licensing requests for this article, CLICK HERE.