A Net Gain?
Rival groups hope to revive Manhattan Beach Open volleyball competition after bankruptcy of pro tour.
Monday, January 3, 2011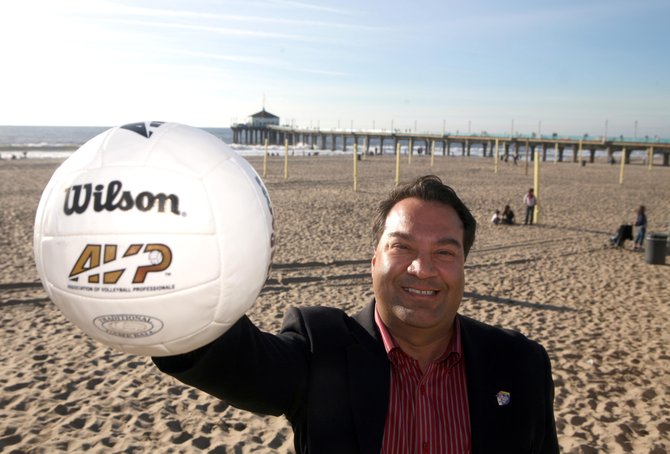 With the collapse of the AVP Tour last summer, the nation's top beach volleyball tournament – the Manhattan Beach Open – is up for grabs.
The bankruptcy of the Association of Volleyball Professionals Tour did not leave the sport's premier event stuck in the sand: Several parties are looking to take control of it. They include the Olympic sanctioning body for U.S. volleyball; sports marketing firms; and the lead AVP creditor, who bought the tour's assets out of bankruptcy.
"The AVP brand is the most important brand in beach volleyball in the world. It's going to be tough to relaunch it, but I don't think it will ever go away," said Dave Williams, managing director of beach volleyball for USA Volleyball, the Olympic sanctioning body.
The Manhattan Beach City Council was ready to move forward with a plan at its Dec. 21 meeting to give control of the tournament to a joint venture of USA Volleyball and International Management Group, a New York-based sports marketing firm that handles everything from Indian cricket to the Rugby World Cup.
The joint venture offered to sanction and manage a professional volleyball tournament in September as part of a short pro tour. But the bid was strongly opposed by two other companies, including Ion Sports, an L.A. company that owns a cable network and the media rights to the Manhattan Beach event.
However, the firms had not fully developed a proposal, and the council postponed a decision until Jan. 18.
In any case, the beach city wants to resuscitate an event that was once its leading attraction, generating taxes for the city and revenue for its businesses.
"Whoever takes over needs to bring us back to the days when AVP was at its height," said Manhattan Beach Mayor Richard Montgomery. "Hotel rooms were filled, downtown restaurants were packed, parking lots were full and everyone does well."
Pro boycott
Last year, AVP shut down operations just prior to the Aug. 21-22 tournament. It had lost several blue-chip sponsors, ran out of cash and failed to find investors. A subsequent bankruptcy filing indicated that the company had assets of just $184,000 and debts of $4.5 million.
The city stepped in at the last minute and operated the tournament with help from Williams, a former AVP executive hired by USA Volleyball earlier in the year. The tournament offered just $25,000 in prize money and many professionals boycotted the event, which normally attracts the sport's top names.
Prev Next
For reprint and licensing requests for this article, CLICK HERE.