Food Company Faces More Overseas Toxin Woes
Filipino plantation workers latest to sue Dole over alleged sterility.
Monday, August 29, 2011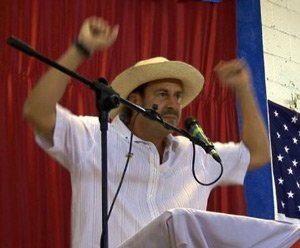 Dole Food Co. Inc. can't shake claims that a pesticide used on banana plantations made workers sterile, even as the produce giant takes steps to close the door on hundreds of cases involving the toxic chemical.
Filipino banana plantation workers from the country's second largest city, Davao, joined the battle against Dole earlier this month, claiming the Westlake Village company knowingly used a banned pesticide on Philippine banana farms. About 2,400 workers allege exposure to the pesticide, known as DBCP, resulting in physical and mental injuries, including sterility in some workers.
Dole continues to battle thousands of claims that use of the pesticide rendered banana plantation workers in Latin America and the Philippines sterile. Most notably, the company successfully argued that a massive fraud was committed by a plaintiffs' lawyer in several cases involving Nicaraguan banana workers, ultimately convincing a Los Angeles Superior Court judge to throw out the lawsuits.
The latest allegations were brought in a suit filed Aug. 8 in Los Angeles Superior Court by Claire Espina. She filed on behalf of the Filipino workers with Sherwin Edelberg, her partner at the Tarzana firm Law Offices of Edelberg & Espina.
Espina isn't discouraged by the tainted image of plaintiff's lawyers that has resulted from the fraud allegations.
"I became aware of the concerns arising from the Nicaraguan case and I started reading up on that first to make sure I knew what I was getting myself into," Espina said. "But every case isn't the same. There's a story and then you have to take a look at the facts of the case, the legal issues."
A Dole spokesman declined to comment on the suit.
Dole has been battling more than 200 suits in the United States and abroad brought by workers who claim they were rendered sterile due to exposure to DBCP and are seeking $45 billion in damages.
In fact, Dole has reached a significant point in 38 of the suits, which are U.S. and Nicaraguan cases that include claims for more than $9 billion in damages. The company said in a July 28 regulatory filing that it has negotiated a tentative settlement with the firm handling those cases, Provost Umphrey Law Firm LLP of Beaumont, Texas, although a definitive agreement has yet to be signed.
In March, a Los Angeles Superior Court judge vacated a judgment in a suit brought by Nicaraguan workers after finding that the plaintiffs' lawyer involved in the case allegedly coached clients to lie about working on banana farms, and falsified work certificates and medical records. The suit is being appealed. At about the same time, the California State Bar declined to discipline the lawyer accused of committing the fraud, Koreatown attorney Juan Dominguez.
Alejandro Garro, a professor at Columbia Law School who isn't involved in the litigation but has studied the cases, believes Dole will continue to face lawsuits claiming that banana workers were harmed due to exposure to DBCP.
"There are plaintiff's lawyers that get together and are well organized to fight against Dole," Garro said. "These are battles between plaintiff's lawyers who are trying to prove that these are bad things the company did. And the company, of course, has an excellent and well-equipped set of lawyers who will resist fiercely."
But Dominguez said Dole's aggressive strategy will discourage many attorneys.
"It's just going to spread a chilling effect on all plaintiff's lawyers getting involved if the (reward) is getting accused of fraud by anonymous witnesses," Dominguez told the Business Journal last week.
International connection
Filipino lawyers referred the case to Espina, who emigrated from the Philippines to Los Angeles in 1983, after a lawsuit filed in the Philippines was dismissed. She spent a month there last October meeting with Filipino lawyers and some of the banana plantation workers, and her firm decided to take on the case in December. She then spent several months reviewing the workers' medical records, video testimonials and other documents to make sure there was strong enough evidence to file a lawsuit in the United States. Espina said the alleged injuries include sterility and allergies.
The U.S. Environmental Protection Agency banned use of the pesticide in 1979, except for pineapple farms; the ban was extended to them in 1985. The ban followed a study that indicated a link between male sterility and exposure to the pesticide.
The Filipino workers claim in the suit that they were not made aware that the EPA banned the use of DBCP. Furthermore, the suit claims that the workers have limited education and live on remote farms so "it was impossible for (them) to have any suspicion of wrongdoing."
Meanwhile, Espina believes her cases will not face the same fraud allegations as the Nicaraguan suits, although she recognizes the difficulties of handling a case that rests on foreign plaintiffs and documents.
"I conveyed to my clients in the Philippines the necessity of due diligence, certification and maintenance of medical records," she said.
Still, she is preparing for a tough battle. Her firm has hired an additional lawyer, Tarzana attorney Barak Isaacs, to help handle the load.
"Nobody is going to hand you something on a platter, you've got to fight for it," she said. "That's what I expect these attorneys to do."
For reprint and licensing requests for this article, CLICK HERE.