Wi-Fi Business Hopes Stock Connects on Wall Street
Boingo's hopes are sky high in wake of jet leaser's recent IPO.
Monday, April 25, 2011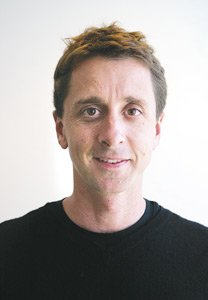 The outlook for next week's initial public offering of Wi-Fi network operator Boingo Wireless Inc. is looking better thanks to public interest in … aircraft leasing?
Air Lease Corp., a Century City jetliner company started by billionaire Steven Udvar-Hazy, outperformed expectations last week when it raised nearly $900 million in its public market debut. The strength of the offering could generate momentum in the IPO market and lift the prospects for upcoming public offerings in various industries, some analysts said.
"A lot of people on the street were very, very happy to see this IPO do well," said John Fitzgibbon, owner and publisher of research site IPOScoop.com. "It could open the door for others."
Boingo, a 10-year-old Santa Monica company, is hoping that turns out to be true. The builder and operator of wireless networks across the globe is expected to price its IPO after markets close May 3 and begin trading the next day on the Nasdaq Global Market under the apropos ticker "WIFI."
According to its latest regulatory filing, Boingo plans to offer as many as 5.8 million shares at a price between $12 and $14 apiece, which could raise more than $80 million. The company declined comment due to the pending IPO.
To be sure, offerings from disparate industries do not necessarily influence each other and whatever momentum one public offering generates can be lost quickly. But Fitzgibbon said he wouldn't be surprised to see Boingo benefit from the strength of the IPO market and surpass expectations. Investors have shown enthusiasm for tech stocks in particular and now "buyers are lining up" for Boingo's IPO, he said.
"It should be a smashing hit," Fitzgibbon said. "A lot of people are waiting for this one to get priced."
Strong offering
Air Lease demonstrated last week that investors are willing to shell out for the right opportunity.
The company registered the largest ever IPO in the jet-leasing industry when it sold 34.8 million shares, including the full overallotment, for $26.50 each, raising a total of $868 million after expenses. In just three days of public trading, shares rose 9.6 percent to close at $29.05 on April 21.
Joe Gill, an analyst at Bloxham Securities in Dublin, Ireland, said in a client note that Air Lease's IPO showed that "specific business models attached to strong management teams can attract material amounts of equity capital."
Still, the showing was something of a surprise for a company just over a year old. Air Lease launched in February 2010 and now has a fleet of about 50 aircraft that it leases to airlines.
For reprint and licensing requests for this article, CLICK HERE.
Prev Next