Barbie's Parent Skirts Fallout From Bratz Ruling
Victory for MGA does little to impact Mattel stock or analysts' support.
Monday, April 25, 2011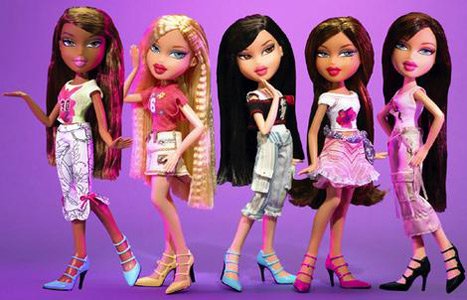 Barbie has once again proved her resilience. At least that's how investors are looking at this story.
In the days leading up to the verdict on Mattel Inc.'s long-running fight over the Bratz dolls, it appeared investors were betting on a Mattel victory. In fact, the giant toymaker's stock rose 5.9 percent the week before the verdict, putting it on the list of the LABJ Stock Index's top gainers. (See page 58.)
But Mattel lost. A federal jury ruled April 21 that the company doesn't own any rights to the Bratz fashion dolls, and instead found that Mattel stole trade secrets from its rival, Van Nuys' MGA Entertainment Inc. The jury told Mattel to pay MGA $88.5 million in damages.
Yet the El Segundo toymaker's stock price was barely shaken.
Prices declined less than 1 percent to $26.27 on the day the verdict was announced.
What happened?
Wall Street analysts said investors have grown bored with the legal battle and remain bullish on Mattel's prospects. More than a dozen analysts rate Mattel a "buy" or equivalent. One even upgraded his rating last week before the ruling was made.
Earlier this month, Mattel reported rising sales and improved operating margins, which analysts said are noteworthy because the toy industry has been hit by rising costs. For the five-week period ended April 20, shares were up 10 percent.
Sean McGowan, an analyst at New York investment banking and asset management firm Needham & Co. who follows Mattel, said the Bratz litigation hasn't influenced investors, in part because sales of the once-wildly popular Bratz dolls have been waning for years.
"Investors don't care anywhere near as much as any of these companies care," said McGowan, who rates Mattel a "strong buy."
Mattel is expected to appeal last week's verdict. Analysts are anticipating minimal legal costs for appellate-related litigation.
The company has been locked in a battle with MGA over Bratz since 2004, when Mattel sued MGA claiming it owned the copyright to Bratz because Barbie doll designer Carter Bryant came up with the idea for the pouty-lipped dolls while working at Mattel.
A federal jury in Riverside found in 2008 that Bryant was working at Mattel when he developed the idea for Bratz and awarded the company $100 million in damages. The judge in the case gave Mattel ownership of the Bratz copyright.
But the Ninth U.S. Circuit Court of Appeals unanimously overturned the ruling in July, finding the decision to give Mattel ownership of the copyright was overly broad and that the judge erred in ruling Bryant's employment agreement with Mattel covered his ideas. Last week's ruling confirmed that reversal.
Despite that, analysts said investors are optimistic about Mattel's improving sales and aggressive cost-savings plan.
Mattel's first quarter sales rose thanks to strong performances by Barbie, American Girl, Monster High and Disney Princess. The company expects summer sales to be strong due to tie-ins with movies such as the latest Disney-Pixar animated film "Cars 2."
"Their earnings made people feel good about how they might progress this year," said Margaret Whitfield, an analyst who follows Mattel at Birmingham, Ala., investment banking firm Sterne Agee & Leach. She raised her target price to $33 last week.
The company is also planning to cut costs by $150 million by the end of next year. About $75 million of that will be in reduced legal expenses, with the remaining savings tied to personnel reorganizations, improving manufacturing processes and lower packaging costs.
"Mattel managed a sales increase in an environment where costs were rising and gross margins were going up," McGowan said. "That was a stunning performance."
For reprint and licensing requests for this article, CLICK HERE.