Medical Device Company Has Some Healthy Growth
Chatsworth's Iris International fueled by urinalysis test equipment.
Monday, April 18, 2011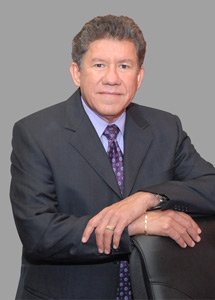 Cesar Garcia bucks trends in the L.A. life sciences industry. His publicly held Chatsworth medical device company continues to grow, stay local – and independent.
Iris International Inc. added 54, mostly local, employees over the past year to bring its L.A. work force to 194. Growth came from developing urinalysis test equipment that requires fewer skilled technicians, which are in short supply. The chief executive hopes to duplicate that success with other equipment.
"The jobs we are creating are the kind of jobs California needs," Garcia said.
Iris International ranks No. 4 and is a particular bright spot on the Business Journal's list of largest L.A.-area biomedical companies. Some other top companies haven't fared as well.
Valencia biotech MannKind Inc., which holds the No. 3 spot, has had to wait out a longer-than-expected U.S. Food and Drug Administration approval process for its first product, a potentially groundbreaking inhaled form of insulin. Despite reporting 436 employees for the list, the company is in the process of laying off roughly 180 of its employees.
No. 1 Amgen Inc. continues to outpace other local companies in both number of workers and market cap, but the good news hasn't necessarily translated to the L.A. area. Local employment fell as Amgen's global work force rose 1.5 percent to 17,000 people. This year, only 6,200 are based locally, down from 6,700 a year earlier. The Thousand Oaks biotech is evolving into an international pharmaceutical company.
In addition, two companies that were in the top five on last year's list have since been acquired by out-of-state companies and are off the list. West L.A. cancer drug developer Abraxis BioScience Inc. was acquired by Celgene Corp. for $2.9 billion in October. Culver City's Discus Holdings Inc., a maker of tooth-whitening products, was acquired by Royal Philips Electronics N.V. for an undisclosed amount. Neither parent company has indicated how the local work force might expand or contract.
"It's true that many of our companies reach a level of success and get gobbled up, but at least many of the jobs stay here even if the name goes away," said Ahmed Enany, chief executive of the Southern California Biomedical Council trade group.
Still, some biomedical companies have been able to maintain a significant local presence even after being acquired. Cancer drug developer Agensys Inc. was acquired by Tokyo's Astellas Pharma Inc. three years ago. It has nearly doubled its workers to 190 and is building new headquarters in Santa Monica. As a largely independent subsidiary it remains on the list, at No. 11.
For reprint and licensing requests for this article, CLICK HERE.