Westwood Firm's Latest Deal Signed and Sealed
BANKING & FINANCE: Gores buys biggest envelope maker in U.S., among other moves.
Monday, September 13, 2010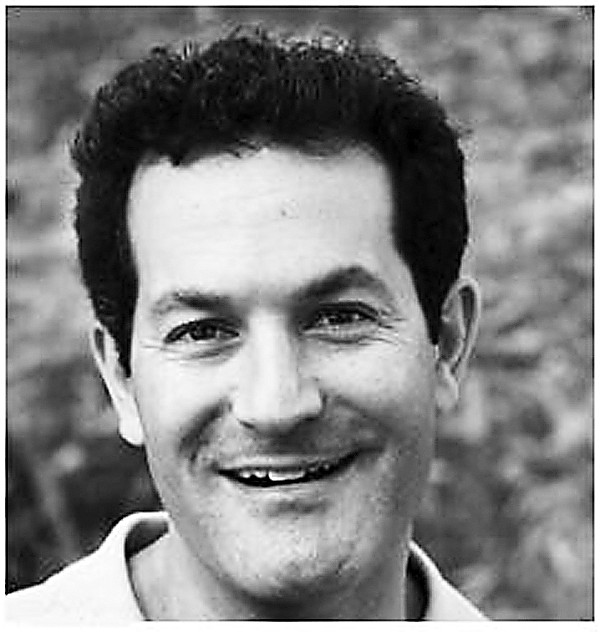 The dealmaking environment is looking up for firms with cash to spend. Just ask the Gores Group.
The Westwood private equity firm, which has $2.9 billion of capital under management, has announced three separate deals in the past two weeks, highlighted by the Sept. 7 acquisition of the nation's largest envelope maker. The investment firm, which was founded by billionaire Alec Gores, also confirmed that it expects to announce another deal this week.
The acquisitions follow a series of investments by local private equity firms, which dealmakers attribute to excess capital waiting on the sidelines, the return of leverage due to the availability of cheap financing, and a growing number of business owners looking to sell companies or assets.
"There's no doubt that deal flow is picking up," said Jordan Katz, a managing director with the Gores Group. "2009 was really a lost year for M&A. There's this backlog of businesses that would have typically been sold in that time period that weren't."
Additionally, Katz said, with so many companies in bankruptcy today, private equity firms are finding plenty of value across a variety of industries. Last week, Gores Group announced that it acquired bankrupt National Envelope Corp., a Frisco, Texas-based envelope producer with annual sales of $600 million.
In a bankruptcy court auction, Gores Group bested another envelope maker and a private equity firm to pick up the company for $208 million, including the assumption of $57.7 million in debt, according to Bloomberg News.
Besides NEC, the Gores Group invested in fashion company J. Mendel Aug. 30 and jointly acquired CD distributor Alliance Entertainment on Sept. 1 with Beverly Hills private equity firm Platinum Equity. Terms of the deals were not disclosed.
The Alliance deal represents the first joint investment between the Gores Group and Platinum, which was founded by Tom Gores, Alec Gores' brother.
In the past month, local firms have announced a number of acquisitions, including the $363 million purchase of Prospect Medical Holdings by West L.A.'s Leonard Green & Partners and the $139 million acquisition of Phoenix Technologies by El Segundo's Marlin Equity Partners.
Debt Offering
With low interest rates prompting a number of companies to issue inexpensive new debt, City National Bank last week announced the sale of $300 million in 10-year investment grade bonds.
The downtown L.A. bank, owned by City National Corp., intends to use the proceeds in part to redeem $250 million in trust-preferred securities issued late last year.
Under the recent financial reform legislation, trust-preferred securities – hybrid securities with characteristics of both subordinated debt and preferred stock – will no longer qualify as Tier 1 capital for banks with more than $15 billion in assets. Dallas-based Comerica Bank recently announced that it would redeem $500 million in trust-preferred securities.
City National, which has $20.9 billion in assets, said the senior notes carry an interest rate of 5.25 percent that will be paid semi-annually. The offering – led by J.P. Morgan Securities LLC and co-managed by Credit Suisse Securities LLC and UBS Securities LLC – is expected to close this week.
Bank Overhaul
Goodbye, Bay Cities. Hello, Opus.
A team of investors led by investment banker Stephen Gordon has agreed to recapitalize the ailing Bay Cities National Bank in Redondo Beach. After the $460 million investment, which is subject to regulatory approval, the institution plans to change its name to Opus Bank.
Bay Cities, a five-branch bank founded in 1982, had finished the second quarter as the lowest capitalized bank headquartered in Los Angeles County, according to regulatory data. In the wake of soured investments in mortgage giants Fannie Mae and Freddie Mac, the institution reported a risk-based capital ratio of 5.2 percent – far below the 10 percent threshold considered well-capitalized.
Gordon, who has previously founded and sold a Southern California bank, said he hoped to expand Opus throughout the Western United States.
Bay Cities becomes the latest in a string of struggling L.A.-area banks to be saved with an infusion of capital. Among the institutions are Saehan Bank in Koreatown, which raised capital in a stock sale, and Professional Business Bank in Pasadena, which was acquired by a local competitor.
C-Suite News
San Francisco banking giant Wells Fargo & Co. has named Tim Sloan chief administrative officer, a position reporting to the company's chief executive. Sloan is based in the bank's downtown L.A. office. … Mark Stone, senior managing director of the Gores Group, has been named chairman of radio programming provider Westwood One, where he will succeed founder Norman Pattiz. … First Foundation Advisors, a wealth management firm in Irvine, has hired Thomas Hulick as a managing director in its Pasadena office.
Staff reporter Richard Clough can be reached at rclough@labusinessjournal.com or at (323) 549-5225, ext. 251.
For reprint and licensing requests for this article, CLICK HERE.