Most Admired CEOs - Louis Perry
Special Report: MOST ADMIRED CEOs
Monday, October 25, 2010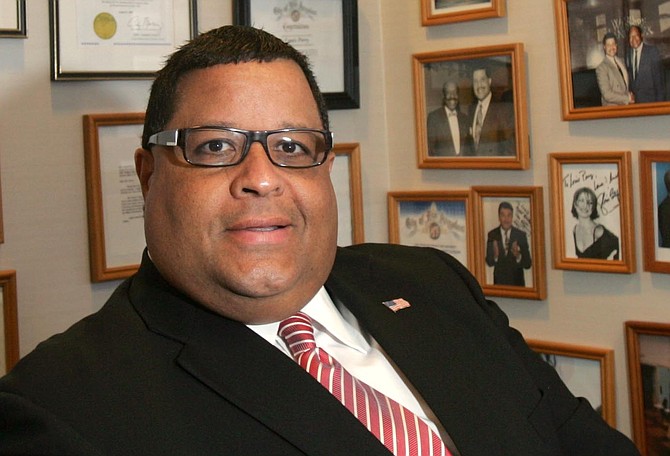 From banking to real estate to security, the Business Journal tips its hat to some of L.A.'s celebrated chief execs.
Small business
LOUIS PERRY
Founder and President - Kadima Security Services Inc.
Louis Perry, a former actor, takes a hand-on approach to running his security company. Since founding Kadima Security Services Inc. in 2008 he has personally contacted and signed all of his 50-plus clients. Most recently, Perry entered a bid to provide security at this year's NBA All-Star Game at the Staples Center. He's admired for his personal touch. "When he speaks to people, he remembers things about them and their families," said Dave Eisenhauer, president of the Silver Seal Corp., a New York City-based security company, who has known Perry for many years. "In our industry that's absolutely an asset. It shows that he cares."
Age and Birthplace: 49, Brooklyn, New York
Education:
Los Angeles Pierce College, Valley College
What does it take to be a successful boss?
I believe being successful as a boss requires me to give my employees at all levels the utmost respect and the ability to listen to their needs. You need the ability to lead and commit the long hours and to the happiness of your clients.
What is your management philosophy?
Giving my employees a positive environment to work in and be a part of and involving them in the success of Kadima's accomplishments.
What are your strengths?
I am a great people-person. I always try to bring about a great deal of energy by being the first person out of the gate. My mind is constantly churning with new ideas to benefit my employees and Kadima.
What are your weaknesses?
My weakness is having a big heart for everyone who comes through my life, even the people who have negatively affected others.
How do you balance the demands of work with family time?
Having already been in the doghouse, I've learned my lesson and my family comes first, no questions asked. I was losing my marriage; I never came home.
They say we learn from our mistakes. What was a big
mistake you made and what did you learn from it?
I stood by an employee when I should not have supported that person because I did not quite do my research and learn all the facts and I lost a major client due to the incident.
Something your colleagues don't know about you:
I love watching the ocean view and drinking a nice glass of wine and giving thanks to God for all that he has blessed me with in my life. God has been good to me and my family, and I will never forget that.
What would you be doing if you weren't doing this?
I would be starring in a blockbuster movie or giving motivational speeches to underprivileged at-risk youths.
Could you ever go back to being an employee, rather than the one who runs the show?
Being boss is not everything to me. Working hands-on with the great team here at Kadima day in and day out is the most important aspect and it makes all the difference. It is about team work, not about being boss.
For reprint and licensing requests for this article, CLICK HERE.