Most Admired CEOs - Edward Wedbush
Special Report: MOST ADMIRED CEOs
Monday, October 25, 2010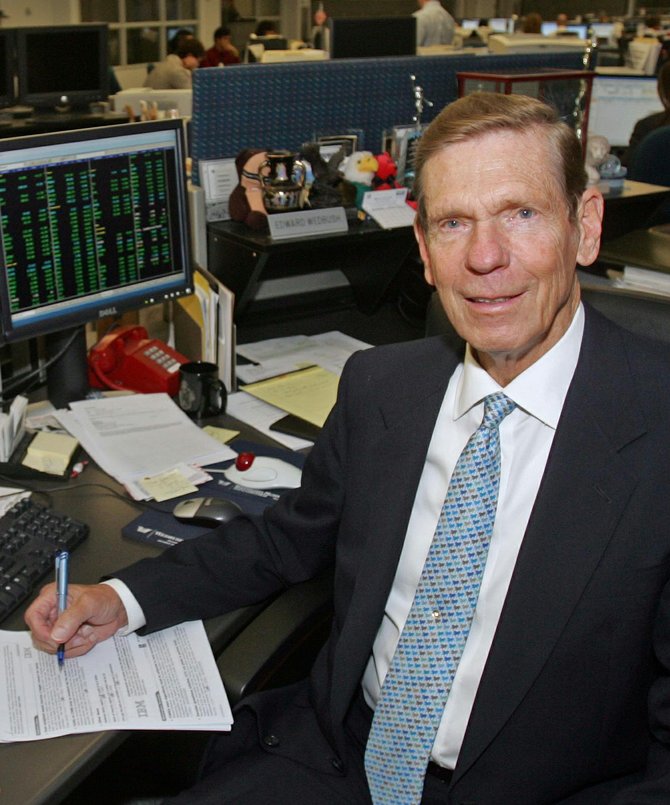 From banking to real estate to security, the Business Journal tips its hat to some of L.A.'s celebrated chief execs.
Small private company
EDWARD WEDBUSH
Founder and President - Wedbush Inc.
Fresh out of college more than 50 years ago, Edward Wedbush and a business partner took a few thousand dollars and opened their own investment shop on Crenshaw Boulevard. Today, Wedbush overseas a staff of 1,000 as Wedbush Inc. has grown into a leading financial services firm. Wedbush is known to be frugal in both his personal and professional lives, a trait that has served him well: "Ed is conservative in his financial posture and he believes in value. He does not have a lavish lifestyle, although he could afford it," said Alfred Osborne Jr., senior associate dean at UCLA Anderson School of Management, who serves on Wedbush Securities' board. "In spite of all of that he is a consummate entrepreneur. He understands how to recognize opportunities. It's a wonderful legacy that he's built on humility and dedication."
Age and birthplace:
78; St. Louis
Education:
University of Cincinnati, bachelor's; UCLA, M.B.A., Ph.D.; University of Cincinnati, honorary doctor of commercial science
What does it take to be a successful boss?
An excellent education in the principles of management. A commitment to maximizing the values and abilities of others. A very strong passion for specific business activities. Good health.
What is your management philosophy?
Look forward to growth and performance. Delegate. Dig deep. An outstanding work ethic. A continuing assessment of risks.
What are your strengths?
Health.
What are your weaknesses?
Unrelenting response to the call of duty.
How do you balance the demands of work with family time?
Work and family activities are integrated, including the husband and wife partnership. One should not see work and family time as conflicting activities that need balancing.
What's the best advice you ever got?
Graduate business school courses on the principles of management.
What would you be doing if you weren't doing this?
Consulting engineer.
Could you ever go back to being an employee, rather than the one who runs the show?
Yes, I am already an employee and I treat other employees as colleagues.
For reprint and licensing requests for this article, CLICK HERE.