Meet the Most Distressed Bank In Los Angeles
Monday, October 25, 2010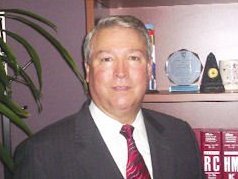 Western Commercial Bank is less than five years old, but it already has a distinction, albeit unwelcome: It is, by many measures, Los Angeles County's most distressed bank.
The Woodland Hills institution has a risk-based capital ratio of 5.7 percent, the lowest of any bank headquartered in the county, while its problem-asset level, at 264 percent of equity, is the highest. And it lost more than $4 million in the second quarter.
"It's definitely an 'F' in our book," said Dennis Santiago, chief executive of Institutional Risk Analytics in Torrance, a research firm that analyzes the financial health of institutions and assigns letter grades. "Their default rates are climbing like crazy. They've got negative net income. I'm looking for a silver lining and I'm not finding one there."
The Federal Deposit Insurance Corp. recently issued the latest in a series of enforcement orders alleging "unsafe or unsound banking practices" at Western Commercial and ordered the bank to raise at least $10 million by next month or find an acquirer.
But the small bank is not going down without a fight.
Executives developed a plan to raise capital through a private placement and are scrambling to repair a deteriorating loan portfolio. The board also ousted its chief executive in a bid to strengthen management.
The bank is smaller than many of its competitors, with just $111 million in assets, but its problems typify those faced by distressed community banks across the country – more than 130 of which have failed just this year.
Western Commercial specialized in commercial real estate and business loans, which are at the root of most community banks' struggles. It also was founded at the height of the real estate bubble by a novice executive when loan profits were easy to achieve.
While the bank faces a tough slog back to health, experts said hope is not entirely lost. Last month, for example, Bay Cities National Bank, an undercapitalized community institution in Redondo Beach, received a $460 million infusion from a group of investors and was renamed Opus Bank. With a number of buyers in the market, analysts believe that Western Commercial could appeal to investors looking to get into banking.
"It could be an interesting target for somebody looking for a platform to pick up," said Alex Cappello, managing director of Santa Monica investment bank Cappello Capital Corp.
Western Commercial declined to comment for this story.
For reprint and licensing requests for this article, CLICK HERE.
Prev Next