Warner Music's New Techno-Beat
Will Google's new online service help Warner Music Group replace retailer sales
Monday, October 18, 2010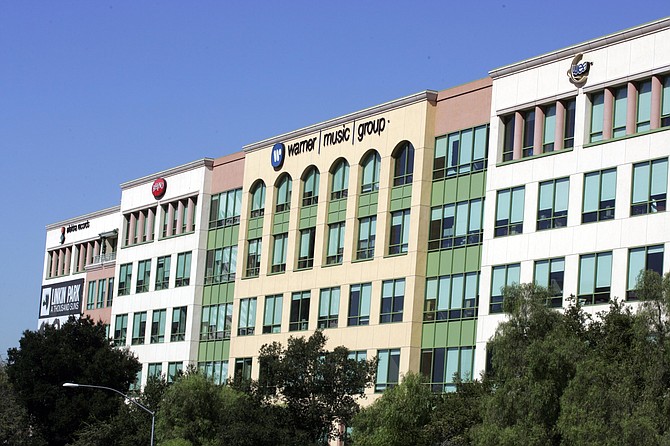 Plenty of clouds are hanging over Warner Music Group's future. But one of them might rain money.
The conglomerate of record labels has seen its stock rise 11 percent in the last two months, including a 4.6 percent spike since Google announced plans for a new "cloud" music download service.
"Cloud" refers to data that's stored off-site but accessible as part of a company's network. The Google service would let people buy music, store it on Google's servers and access it anywhere on an Internet-connected device. Consumers would pay a $25 annual fee for access, plus the purchase price of songs.
How does this help Warner Music?
Laura Martin, a senior media analyst for New York brokerage Needham & Co., said the company, which is headquartered in New York but keeps most of its operations in Burbank, is the most technologically adept of the major record labels, and as such is well-positioned to take advantage of the Google cloud.
"Technology benefits music because it increases the ways a consumer can access the product," Martin said. "Demand for music is intact, and despite a migration away from physical recordings to digital sales, those digital sales are robust."
Martin gives Warner Music a "buy" rating with a 12-month price target of $8.50, a 70 percent premium over its current value.
Fulfillment of that prediction would represent a happy segue in an industry that's been singing the blues.
Music sales in the United States peaked in 1999 at $14.6 billion, according to the Recording Industry Association of America. Forrester Research estimates the total will decline to $9.2 billion by 2013.
The RIAA cites digital piracy as the main catalyst behind the slumping sales. Since 1999, when the free music-sharing site Napster went online, record companies and government regulators have struggled in vain to stop consumers from getting their songs for free, said Keith Holzman, a record company management consultant in West Los Angeles. As a result, small independent record companies that carefully control their distribution and overhead have become more profitable than big corporate labels such as Warner Music.
"All the majors are losing money to some extent," he said.
However, Holzman, who has worked as a consultant at two Warner labels in the past, said the company is well-positioned to compete in the digital music market. He also believes Warner Music will benefit from technological advances such as Google's cloud concept.
"They are doing better than their competitors with downloaded music," he said. "The majors and particularly Warners are still launching new artists, but they're just not getting the kind of volume sales they did before."
For reprint and licensing requests for this article, CLICK HERE.
Prev Next