Synthetic Jet Fuel Maker Takes Flight to Korea
Manufacturing: Westwood's Rentech signs MOU with provincial government.
Monday, October 18, 2010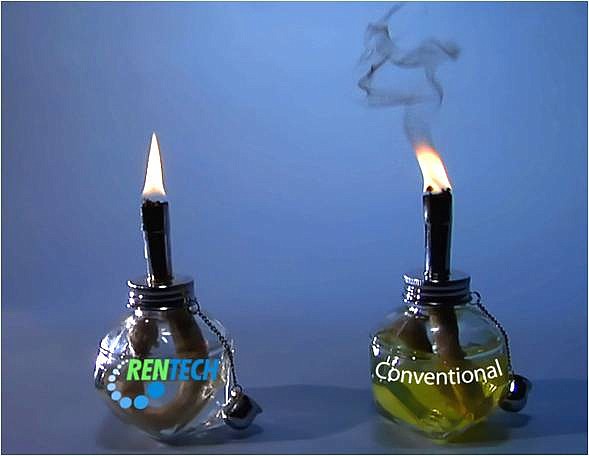 A Westwood company hoping to become the world's leading provider of synthetic jet fuel and diesel has taken another step in that direction.
Rentech Inc. has signed a memorandum of understanding with the Republic of South Korea's Jeollanamdo Province, an emerging center for renewable energy, to jointly seek opportunities to license the company's proprietary process for producing fuel from coal, natural gas and plant wastes.
"They've taken a leadership role in their province to generate their own sources of energy that is environmentally friendly," said Julie Dawoodjee, Rentech's vice president of industrial relations. "Rentech technologies can help accomplish that."
Under the terms of the memorandum, signed earlier this month, the company will work with provincial officials to license the process to qualified local providers. While Rentech has signed previous MOUs with specific companies in Europe, Canada and Africa, this is the first with a government and the first in Asia.
"It furthers our global footprint and expands deployment opportunities for our technologies and power production," Dawoodjee said of the agreement.
Earlier this year, Rentech made news by supplying the fuel for a United Airlines Airbus 319 that took off from Denver International Airport for a 90-minute test flight. The tanks contained a mixture of 60 percent standard jet fuel and the rest synthetic. Industry officials said it was the first engineering validation of a commercial aircraft flight in the United States using synthetic fuel produced by a process approved last year.
The process, called Fischer-Tropsch, involves a set of chemical reactions that converts materials containing carbon monoxide and hydrogen – typically coal, natural gas or biological wastes – into liquid fuel.
Industry experts said the test flight's success gave Rentech a leading position in what has shaped up as a dogfight to sell synthetic jet fuel to the nation's commercial aviation industry.
The company is in the early stages of planning a $4 billion, 450-acre plant near Natchez, Miss., and is expected to begin producing a version of the synthetic fuel made from coal – called RenJet – as early as 2014.
In addition, it is planning a smaller $400 million plant in Rialto to produce synthetic diesel fuel – called RenDiesel – made from yard waste beginning in 2012. Rentech has a contractual agreement with United and eight other airlines to supply the fuel for ground service equipment operations at Los Angeles International Airport.
Rentech's competitors include World GTL of New York, Syntroleum of Tulsa, Okla., and AltAirFuels of Seattle, which uses a slightly different process.
For reprint and licensing requests for this article, CLICK HERE.
Prev Next