WHO'S WHO IN LAW - Roman Silberfeld
SPECIAL REPORT: Entertainment Lawyers
Monday, October 11, 2010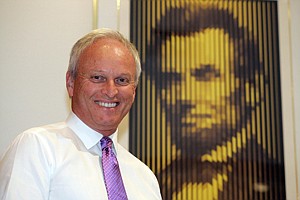 The Business Journal raises the curtain on the legal stars who work in L.A.'s entertainment industry.
ROMAN SILBERFELD, 61
FIRM: Robins Kaplan Miller & Ciresi LLP
LAW SCHOOL: Loyola
CLIENTS: Various private and public companies, high-net-worth individuals.
Roman Silberfeld's first entertainment trial turned out to be one of the biggest of this year – and his biggest trial court win ever.
Managing partner and a trial attorney in the Century City office of Minneapolis-based Robins Kaplan Miller & Ciresi LLP, Silberfeld had tried cases involving everything from semiconductors to shipwrecks.
But when he was hired by British TV company Celador International Ltd. to handle its case against Walt Disney Co. regarding hundreds of millions in profits from the TV show "Who Wants to Be a Millionaire," he had to take something of a crash course in Hollywood accounting practices.
"I certainly didn't have to learn how to try a lawsuit, but I did have to learn all the stuff that makes entertainment unique," he said. "What are the relationships between talent and networks or between small production companies and networks? What is profit participation all about? What's vertical integration? These are all big ideas that are the backdrop for these kinds of cases."
Celador sold the U.S. rights to "Millionaire" to Disney's ABC network, but alleged that Disney cheated Celador out of profits through shady deal-making and accounting. As with any case, Silberfeld said he tried to simplify the issues into a story once the trial began this summer.
"What I think worked and resonated with this jury was you had a contract," he said. "That's all we wanted to prove; that this contract actually said what it said. To me the theme of the case was sanctity of contract."
The jury awarded Celador $269 million in July, and a judge awarded an additional $50 million in prejudgment interest late last month. Disney said it will appeal the decision.
Silberfeld is also representing retailers in an antitrust lawsuit against chocolate makers over alleged price-fixing.
When not working, he can be found at his Beverly Hills home, where he lives with his wife. He enjoys woodworking or relaxing in a 3,000-square-foot Japanese garden he designed and built himself, complete with meditation platform, wind chimes and coast redwood trees.
"I think you've got to get some psychic and physical satisfaction," he said. "I can go in my garden and work for an hour and feel a real sense of accomplishment, and what I get from it is a thing of beauty."
For reprint and licensing requests for this article, CLICK HERE.