Who's Who in L.A. Law?
SPECIAL REPORT
Monday, October 11, 2010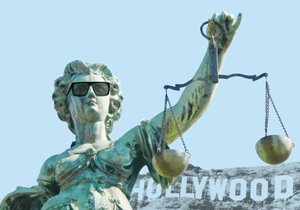 Because this is Los Angeles, the city's entertainment industry lawyers handle some of the highest-profile cases in show biz.
Consider one of this year's biggest conflicts: Conan O'Brien's contract dispute with NBC over the network's decision to reinstall Jay Leno as host of "The Tonight Show." Two L.A. attorneys highlighted on the following pages, Leigh Brecheen and Patricia Glaser, represented O'Brien and played key roles in getting him a $45 million settlement.
They are among the Top 40 entertainment lawyers selected by the Business Journal to be featured in this year's Who's Who in L.A. Law. To pick the lawyers who made the list, legal reporter Alfred Lee surveyed local experts and attorneys to find the ones who not only enjoy good reputations in the industry but who also worked on something noteworthy recently.
We also find out some interesting tidbits. One female lawyer has a Harley-Davidson, for example. One man confessed to being a fan of the San Francisco Giants. Some enjoy high-profile perks. For instance, L. Lee Phillips was asked about his best career moments: "When artists publicly thank me," he said. "At the Grammys, for example."
For reprint and licensing requests for this article, CLICK HERE.