Medical Training Program Gets a Healthy Boost
HEALTHCARE & BIOTECH: Defense Department invests in UCLA software spinoff.
Monday, October 4, 2010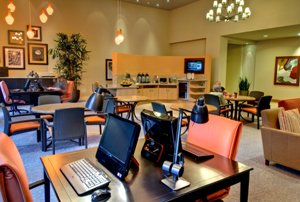 A UCLA tech transfer venture offering specialized medical training is another step closer to becoming a standalone company, thanks to an infusion of capital from the Department of Defense.
Pelagique LLC, a Malibu spinoff of the UCLA Center for Advanced Surgical and Interventional Technology, has developed a computer-based training program that helps train military doctors and medics how to use ultrasound to determine which casualties need to be airlifted to hospitals.
Co-founder Dr. Eric Savitsky said the technology has the potential to be a valuable training tool in the civilian world, noting that UCLA Health Systems nurses are helping test it.
The laptop system utilizes a specialized joystick that acts as a virtual ultrasound probe. Private sector hospitals and ultrasound equipment manufacturers have expressed interest in Pelagique's training products, which include videos based on real-life field cases and tutorials on other emergency situations.
"The DOD was interested in us because it's important that people in the field be able to decide who has injuries serious enough to take the risk of airlifting them out of a combat zone," said Savitsky, a professor of emergency medicine at the UCLA David Geffen School of Medicine who serves as Pelagique's president and the university surgical center's executive director.
Since 2007, the Defense Department has poured nearly $2 million into the company through a program designed to get companies with innovative ideas ready for private financing. The company recently received $1 million in follow-on defense funding, and has received $200,000 from private sources. Savitsky said his company will be looking to raise at least $3 million from angels and other investors.
Despite a Malibu mailing address, Pelagique right now is more of a virtual company. Savitsky who came up with the idea for the software training tool, said he and other founding partners are looking for office space closer to UCLA, and to hire a chief executive and other full-time staff.
Founding partners include professionals with experience in emergency medicine like Savitsky, as well as information technology, software development and film production veterans.
It Takes a Village
Robin Forman, a sales and marketing manager for Senior Resource Group, said it takes more than a luxury resort atmosphere to lure affluent seniors from their homes to a retirement community in the San Fernando Valley.
So in addition to gourmet food, a lounge, Internet café and shuttle service to nearby malls, Senior Resource's new Village at Northridge is soliciting partnerships with local health care providers and other businesses to better integrate the complex that opened this spring into the community.
For reprint and licensing requests for this article, CLICK HERE.
Prev Next