West L.A. Firm Buys Into Financial Sector Rebound
BANKING & FINANCE: Leonard Green joins group snapping up stock in Cascade Bancorp.
Monday, November 22, 2010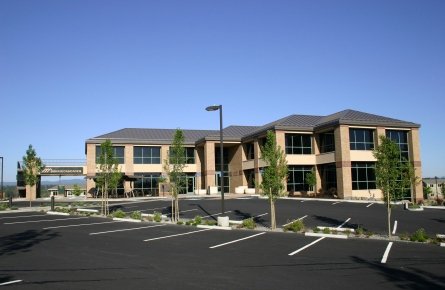 Leonard Green & Partners LP has become the latest local private equity firm to invest in the recovering financial sector.
The West L.A. firm last week joined private equity firms W.L. Ross & Co. and Lightyear Capital, along with a private investor, in agreeing to buy $177 million of stock in Cascade Bancorp, a Bend, Ore., bank holding company.
Each of the three firms will invest more than $45 million for a 24.4 percent stake in the bank, while investment banker David Bolger will put up about $25 million for a 14 percent stake. The investors will pay 40 cents per share, an 11 percent discount from the price on the day it was announced.
The bank also plans to do a 1-for-10 reverse stock split this week to raise its share price. Cascade, the parent of $2 billion-asset Bank of the Cascades, had been under a regulatory order since last year to raise capital.
"Upon closing, not only will Cascade Bancorp's strong pro forma capital ratios place the company among the best capitalized community banks in the nation, the bank will also exceed the 10 percent leverage ratio required by our regulatory order," said Cascade Chief Executive Patricia Moss in a statement.
Unicon Financial Services Inc., a bank consulting firm in Long Beach, was engaged more than a year ago to review Cascade's loan portfolio in anticipation of the deal. Wade Francis, president of Unicon, said the deal took longer than most to put together, but the investors wanted to be confident that they weren't throwing away money on a bad deal.
"You want to make sure you understand what's really happening" with the bank and with the economy, said Francis, noting that this was one of the largest open-bank acquisitions after the financial crisis.
Leonard Green's investment comes just weeks after Lovell Minnick Partners LLC, an El Segundo private equity firm, invested $47 million in a beleaguered Denver savings and loan.
Inland Relocation
Goodbye, Los Angeles County. Hello, Inland Empire.
First Mortgage Corp., a 35-year-old mortgage lender in Diamond Bar, said last week that it has moved its corporate headquarters to a larger facility in Ontario.
The company said the move is intended to accommodate expected growth. Additionally, it will give First Mortgage easier access to the Inland Empire market, which the company said is in need of servicers specializing in Federal Housing Administration loans.
First Mortgage, the 43rd largest FHA servicer in the country, currently services a portfolio of 13,000 loans with a combined value of $2.3 billion.
Closed Offering
Ares Capital Corp. said last week that it closed a public stock offering that netted more than $180 million for the investment management firm.
The firm plans to retire outstanding debt and fund investments in its pipeline. Ares, which has offices in Century City, specializes in debt and equity investments in companies across a variety of industries.
The firm sold 11.5 million shares of stock for $16.50 apiece, a 2.9 percent discount from its share price the day the offering was announced. Shares closed Nov. 17 at $16.35.
Portfolio Purchase
OneWest Bank, Southern California's largest savings and loan, already has large residential mortgage holdings, but a recent acquisition has given it a greater foothold in commercial real estate.
The Pasadena thrift acquired a $1.4 billion portfolio of 600 multifamily and commercial real estate loans from Citibank. Terms of the deal were not disclosed, but experts speculated that the loans were sold at a heavy discount.
OneWest was created last year from the assets of failed IndyMac Bank.
C-Suite News
West L.A. investment bank B. Riley & Co. announced that John Ahn has been named president and head of corporate finance. The firm also has hired Ryan Bernath and Bradley Nii as managing directors. … Century City investment bank Moelis & Co. has hired Evan Winkler as a managing director in its mergers and acquisitions division. … Santa Monica hedge fund Tennenbaum Capital Partners LLC has hired Lee Landrum as a managing director. … UBS Wealth Management Americas, a subsidiary of global financial services firm UBS AG, has announced the hiring of a three-person wealth management team from Morgan Stanley Smith Barney, led by Roger Stephens. The L.A.-based trio also includes Dan Rothenberg and Theodore Fisher. … JPMorgan Chase & Co.'s wealth management division has appointed Leslie Lassiter market manager of its private wealth management office in Los Angeles. … Pacific Capital Group Inc., an investment firm headquartered in Beverly Hills, announced that Robert Hertzberg, former speaker of the state Assembly, was hired as venture partner. … Bessemer Trust, a wealth management firm in New York, has named Scott Sanford principal, based in the downtown L.A. office.
Staff reporter Richard Clough can be reached at rclough@labusinessjournal.com or at (323) 549-5225, ext. 251.
For reprint and licensing requests for this article, CLICK HERE.