Russ Pillar: Change of Pace
Russ Pillar gave up a career in interactive media to run the Los Angeles Marathon – as its president.
Monday, November 15, 2010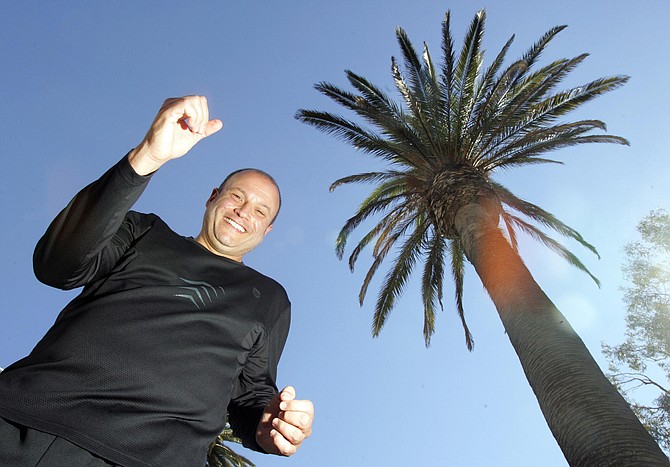 Most days, Russ Pillar wears sneakers and shorts to the office. And no one thinks twice when he suggests a midday run instead of a conference room meeting. But the president of the Los Angeles Marathon didn't always have such a carefree job. He started his career as an investment banker for Merrill Lynch in New York. Later, at 27, he became chief executive of Precision Systems Inc., a St. Petersburg, Fla., communication company on the verge of bankruptcy. His turnaround of Precision helped Pillar land prominent West Coast gigs as chief executive of Richard Branson's Virgin Entertainment Group, chief executive of CBS Entertainment Group and president of Viacom Digital Media Group. After leaving Viacom, he started investment firm 5850 Group, the company that helped Dodgers owner Frank McCourt acquire the Los Angeles Marathon in 2008. What started as an investment turned into Pillar's full-time job. During the last two years he's attempted to infuse new energy into the race, moving it to the spring, starting it at Dodger Stadium and moving the finish line to Santa Monica. Pillar met with the Business Journal at one of his favorite running trails along Santa Monica's Ocean Avenue to talk about why he took an interest in the marathon, the reason he's usually pounding the pavement while most of the city sleeps and his secret for finding the best sushi in Los Angeles.
Question: Have you ever run a marathon?
Answer: I've run three, the Long Island Marathon, the New York City Marathon and the Chicago Marathon. I ran Chicago and New York in the span of three weeks last year in the name of research.
Wow. Was it hard to run them so close together?
Yeah, but it went great. The races were so inspiring that I wound up running the New York City Marathon faster than the Chicago Marathon, even though the Chicago course is supposed to be easier.
What's your personal best time?
You know, I don't really know. It's like four hours and 20 minutes. I'm a very average, middle-of-the-pack runner.
Have you ever run the L.A. Marathon?
I never have. I've worked the L.A. Marathon. It's my busiest day of the year. But it's also the most fun day of the year.
What's your job on race day?
I have a new tradition that I began last year. I start the race with Frank (McCourt) and city officials. Then I hurry to the finish line. I spend about eight hours standing 50 meters in front of the finish line to congratulate runners as they finish. It's a personally fulfilling day for me.
Prev Next
For reprint and licensing requests for this article, CLICK HERE.