Firm Banked on Distressed Debt
Oaktree now blossoming in upturn.
Monday, November 8, 2010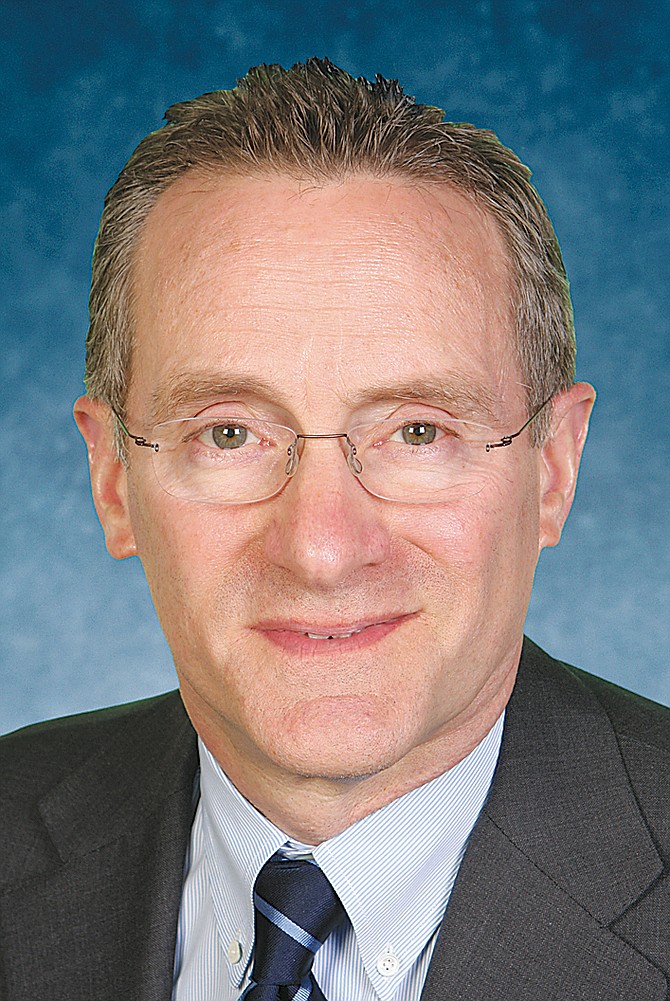 There's a small airline in Florida planning a $300 million initial public offering.
In Luxembourg, a beverage company is eyeing its own IPO, worth perhaps 1 billion euros.
A German packaging firm already has issued $341 million in bonds to repay debt owed to its owner.
The firm behind each of these maneuverings? L.A.'s own Oaktree Capital Management.
While most local investment firms have at best held steady in recent years, Oaktree has tripled its size because of an aggressive strategy of buying distressed debt. Now it's reaping the rewards.
With the markets stronger and IPOs coming back, the firm is cashing out of its most successful investments and, in the process, becoming one of the country's most prominent private equity firms.
"They had the guts and the foresight to be opportunistic in this once-in-several-decades opportunity to acquire these assets at these incredibly low prices," said Jim Freedman, a veteran L.A. investment banker. "It's a brilliant strategy."
In the tight lending environment after the financial crisis two years ago, corporate defaults skyrocketed. That meant distressed debt investors had a wealth of opportunities – if they had the money and the nerve to buy.
Oaktree's strategy has involved targeting companies in or on the verge of bankruptcy and buying distressed debt on the secondary market, then taking control of a company by converting its stakes into equity – a so-called "loan-to-own" strategy.
Oaktree was one of the first and most prominent firms to take advantage of the opportunities, raising nearly $11 billion in the midst of the financial crisis for what was by far the largest distressed investment fund in the firm's history.
"We did a lot of investing in '08 and early '09," said Oaktree co-founder and chairman Howard Marks, who the Business Journal ranked in May as the 34th Wealthiest Angeleno with an estimated net worth of $920 million.
"We're at a new level. We've made an order of magnitude change that we're unlikely to give up fully," he added.
Seizing opportunities
Oaktree was quick to recognize the historic – but fleeting – opportunity when the markets soured.
Consider its acquisition of Pierre Foods, viewed by some as one of the more opportunistic investments in recent history.
The Cincinnati-based meat producer had been acquired in 2004 by Madison Dearborn Partners, a Chicago private equity firm, in a $420 million buyout. But the heavy debt load left Pierre unable to cope when the prices of raw materials rose, and the company filed for Chapter 11 protection in 2008.
Oaktree swooped in to provide $35 million of debtor-in-possession financing while acquiring most of Pierre's debt in the secondary market for less than $200 million. It swapped all the debt for an equity stake, leaving Oaktree as the owner when Pierre emerged from bankruptcy later that year.
Marks declined to discuss specific deals, citing firm policy, but industry trade publication Mergers & Acquisitions named that deal its 2008 Acquisition of the Year.
"The transaction underscores the excesses of the (leveraged buyout) market of a few years ago, and showcases how investors will be able to profit by picking up the pieces," the publication said.
Oaktree recently merged Pierre with Advance Food Co. and Advance Brands to create a food distribution giant called AdvancePierre Foods, with annual net sales of $1.3 billion. Oaktree remains the owner, but Pierre executives have said the firm may exit through an IPO in the near future.
Oaktree is willing to shake up management when it takes control of a company, but Marks said the firm prefers to acquire companies that already have strong management but are in difficulty because of market and industry conditions.
Outsized returns
Other opportunistic deals in recent years have involved acquiring major stakes in companies in or nearing bankruptcy, including casino operator MGM Mirage, aluminum producer Aleris International Inc., packaging company Chesapeake Corp., cable operator Charter Communications Inc., German boat builder Bavaria Yachtbau, lender CIT Group Inc. and media company Tribune Co.
Bill Doyle, managing partner of investment banking firm Kerlin Capital Group in downtown Los Angeles, said Oaktree has had a shrewd investment strategy.
"Given the firm's heritage in the distressed debt markets, they … make sizable structured debt and equity principal investments that are designed to generate outsize returns with less risk," he said.
In 2008, the firm raised $10.9 billion for its OCM Opportunities Fund VIIb, its largest distressed fund ever and three times the size of its previous one. Oaktree also raised 1.8 billion euros for its OCM European Principal Opportunities Fund II, a distressed investment fund that was originally supposed to be just 1.25 billion euros.
In the process, the firm, which Marks co-founded in 1995 with colleagues who split from bond giant TCW Group Inc., has seen it assets under management balloon from less than $30 billion to more than $75 billion. During that time, the firm has stretched around the globe, adding offices in Stamford, Conn.; Hong Kong; Beijing; Seoul, South Korea; Tokyo; Luxembourg; Paris; and Amsterdam, the Netherlands.
Sometimes, Oaktree's gain has come as some other major firms have seen the strategy backfire.
In the case of Bavaria Yachtbau, Oaktree acquired the debt last year for $440 million while taking control of the company from Bain Capital. The deal represented a loss of about $600 million for the Boston private equity firm, which had previously acquired the boat company for $1.7 billion.
Perhaps the best example of how distressed deals can go wrong when the timing is off: Cerberus Capital Management took huge losses after spending $7.4 billion to take an 80 percent stake in struggling auto giant Chrysler in 2007.
"There have been many prominent private equity firms (that) have had their shares of black eyes in the last few years," Freedman said.
Cashing out
That's not to say Oaktree's record has been spotless.
In an interview with the Business Journal early last year, Marks admitted that investors had lost money with Oaktree during the worst of the financial crisis, though he declined to specify the investments. But he said the losses were relatively small and temporary, with the value of the investments projected to rebound.
Marks also acknowledged that the recent growth is not sustainable. As the market has stabilized and the level of potential returns has dropped, fundraising is down. Oaktree this year raised less than $5 billion for the successor to its 2008 distressed fund.
So, for now, Marks said the firm has turned its attention to getting out of its mature investments. In particular, the IPO market has become a viable exit strategy again.
In September, Spirit Airlines, which Oaktree owns along with private equity firm Indigo Partners, filed a prospectus with the Securities and Exchange Commission for a $300 million IPO. The Miramar, Fla.-based budget carrier would be the first airline to go public in three years.
Oaktree took control of the company prior to the market downturn through strategic investments and brought in Indigo as a partner in 2006. In its prospectus, Spirit said it would use some of the proceeds of the IPO to repay debt owed to Oaktree and Indigo.
Stock Spirits Group, a European liquor company owned by Oaktree, is reportedly planning a 1 billion euro IPO in London. The company, which produces a number of vodkas and other alcoholic beverages, was established in 2007 after Oaktree acquired the spirits business of Eckes Stock.
A report last month in British newspaper the Sunday Telegraph said Stock Spirits is looking to go public next year.
Marks would not address the exit deals or the expected profits, but said the firm is looking to cash out of mature investments.
IPOs are not the only doors out, though. Nordenia International AG, a German packaging company acquired by Oaktree in 2006, recently announced plans to issue $341 million in high-yield bonds to repay all outstanding debt and an additional $238 million equity payment to Oaktree.
And Oaktree continues to invest, albeit with more modest expectations. Last week, for instance, the firm took a majority stake in two overseas shipping companies. But Marks noted that the window of opportunity for high returns and fast growth has closed as fewer companies today are being motivated by fear and uncertainty.
"Two years ago we could invest for very high returns and today those aren't available," he said. "This is not a period for massive bargain hunting. This is a time for conservative investing with moderate aspirations, for tending the investments that we've made and for exiting the ones that were successful."
For reprint and licensing requests for this article, CLICK HERE.