Real Estate Investor Homes In on Distressed Assets
SPECIAL REPORT: WEALTHIEST ANGELENOS
Monday, May 24, 2010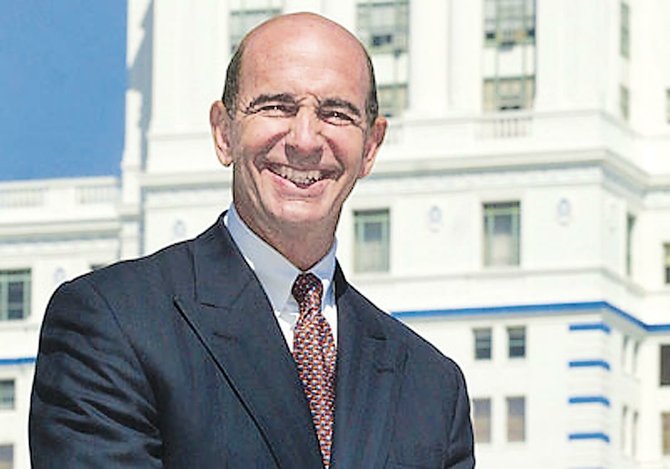 You could forgive Thomas Barrack if he's got a severe case of déjà vu.
The real estate investor, who made a name for himself buying distressed loans during the savings and loan crisis, is once again snapping up bad assets at dirt-cheap prices.
Sure, this go-around isn't exactly like the early 1990s. For one, banks and the government have a clearer sense that souring real estate loans may be worth far more than their current market value.
But there are still plenty of distressed assets coming to market, and the founder and chief executive of Colony Capital, a Santa Monica private equity real estate investment firm, has not hesitated to seize the opportunities.
"The last 18 months has been the best stretch we've had in the last six years because we were aggressive and prolific buyers of this stuff early on," said Barrack in a recent interview.
Through its various funds, Colony Capital has acquired $3 billion in distressed commercial real estate loans since the financial crisis. By Barrack's count, the assets have increased in value more than 25 percent.
The moves have helped place Barrack firmly among L.A.'s Angeles' wealthiest residents. The media-friendly mogul doesn't like to discuss his personal finances, but by the Business Journal's calculations, he is worth north of $1 billion.
Barrack is a prime example of the kind of opportunistic maneuvering that many of the wealthiest Angelenos have engaged in recently: Cable pioneer Marc Nathanson, for instance, is buying industrial properties, while private equity titan Tom Gores is aggressively pursuing underperforming operating companies.
Barrack's investments extend well beyond distressed commercial real estate. In fact, Colony Capital is perhaps best known as the owner of Michael Jackson's Neverland Ranch and Annie Leibovitz's portfolio of celebrity photographs.
Yet from the early 1990s savings and loan debacle through the 1997 Asian financial crisis to today's turmoil, Barrack has established a track record of finding value in distressed assets. It has not only brought him great wealth, but also earned him a reputation as an industry titan, said Steven Delaney, an analyst with JMP Securities, who follows the stock of Colony Financial Inc., the publicly traded real estate investment trust subsidiary of Colony Capital.
"He's a big-picture, macro thinker with respect to commercial real estate," Delaney said. However, all that Barrack touches does not turn to gold.
When Colony Financial went public in September, the firm had hoped to raise $500 million, but it barely drew half that. Analysts pointed to the successful IPOs of three similar REITs at the time – including Starwood Property Trust, which raised $800 million – as a drain on Colony Financial's prospective investor base.
For reprint and licensing requests for this article, CLICK HERE.
Prev Next