The 50 Wealthiest Angelenos: Steven Udvar-Hazy - #18
SPECIAL REPORT: WEALTHIEST ANGELENOS
Monday, May 24, 2010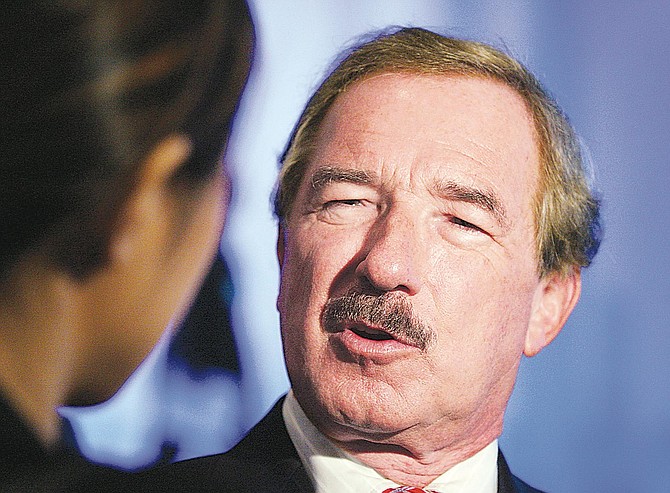 The money and the buzz on each of L.A.'s wealthiest.
THE MONEY: Aircraft leasing pioneer doing better than thought after publicly stating he sold massive AIG holding before stock crashed amid financial crisis. Other investments presumed up amid recovery.
BUZZ: Spent much of 2009 scrambling for money to sustain ILFC, aircraft leasing company he co-founded and sold to American International Group in 1990 for $1.3 billion in stock. Feds now have 80 percent stake in AIG, which finally provided ILFC with $2 billion loan. Udvar-Hazy tried to buy company's 950-airplane fleet, stepping down as ILFC chairman to avoid corporate governance issues. AIG decided not to sell, and in February, frustrated Udvar-Hazy announced plans to start rival leasing company Air Lease LLC. Reportedly seeking equity of $1 billion and debt of up to $2 billion to finance venture. Told air industry conference new company will be "huge." Has stake in Skywest Airlines. Hungarian-born entrepreneur came up with idea for aircraft leasing business while in college at UCLA. $65 million donation put his name on the Smithsonian National Air & Space Museum in Chantilly, Va.
• NET WORTH: $1.85 billion +3%
• LAST YEAR: $1.8 billion*
• AGE: 64
• RESIDENCE: Los Angeles
• SOURCE OF WEALTH: Aircraft leasing
*Recalculated
For reprint and licensing requests for this article, CLICK HERE.