The 50 Wealthiest Angelenos: Jeffrey Katzenberg - #32
SPECIAL REPORT: WEALTHIEST ANGELENOS
Monday, May 24, 2010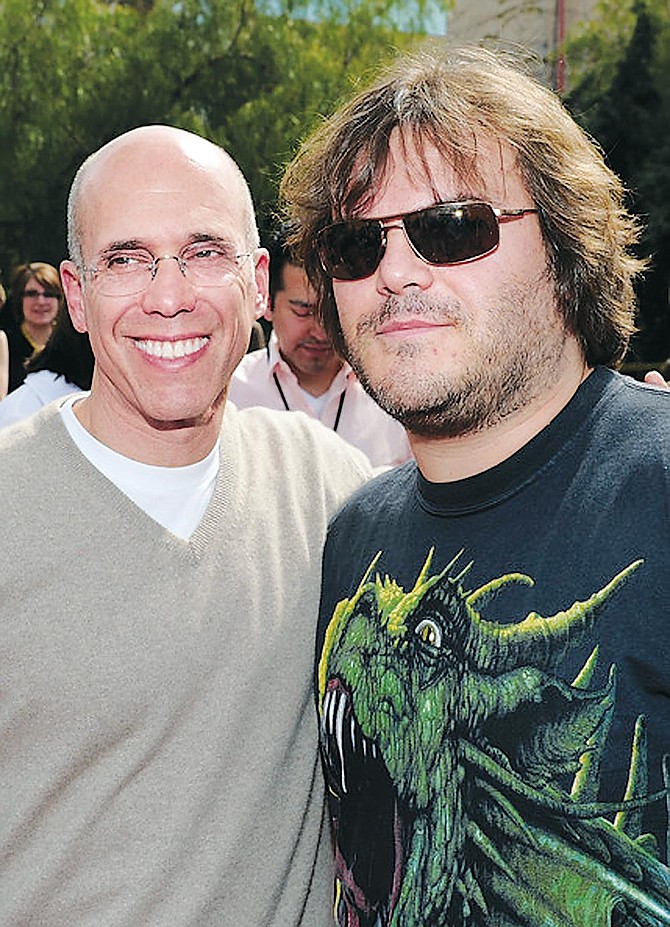 THE MONEY: DreamWorks Animation chief delivered with smash hit "How to Train Your Dragon." Studio stock price up about two-thirds. His stake valued at $350 million. Rest of estate in private holdings, which posted increases as economy showed signs of life.
BUZZ: Workaholic tech geek believes 3-D film is savior of Hollywood. Planning sequel to "How to Train Your Dragon," thanks to $410 million worldwide box office gross. Under leadership, DreamWorks films have brought in $6.3 billion at box office, beating animation rival Pixar. Reportedly traded in old Mustang for black Prius. Shopping spree also included Beverly Hills house on six-acre lot for $35 million. Longtime supporter of Democratic Party donated more than $32,000 in 2009 despite losing big bucks in Madoff investment scam. Co-hosted Beverly Hills gala featuring President Obama costing hefty $30,400 per couple. Former protege of Mouse chief Michael Eisner before falling out and receiving $250 million settlement. Recently said fracas best thing to happen to career. Got start as talent agent before becoming assistant to then-Paramount Pictures Chairman Barry Diller.
• NET WORTH: $950 million +20%
• LAST YEAR: $790 million
• AGE: 59
• RESIDENCE: Beverly Hills
• SOURCE OF WEALTH: Entertainment
For reprint and licensing requests for this article, CLICK HERE.