The 50 Wealthiest Angelenos: Howard Marks - #34
SPECIAL REPORT: WEALTHIEST ANGELENOS
Monday, May 24, 2010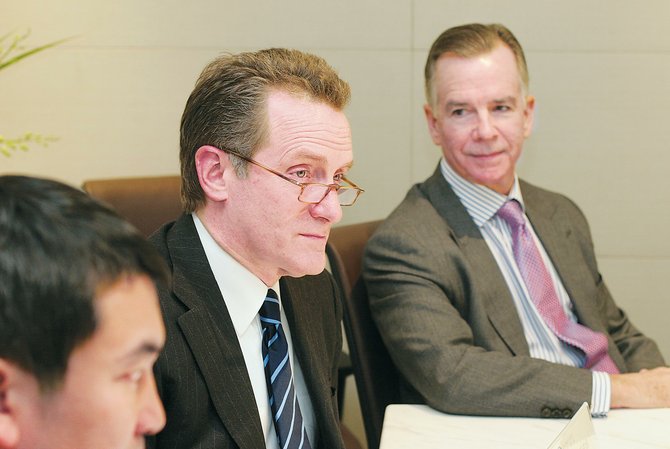 The money and the buzz on each of L.A.'s wealthiest.
THE MONEY: Accomplished investor wouldn't discuss personal wealth, but told Business Journal 2009 shockingly good for investment firm, despite sluggish economy: "Virtually every asset class surprised on the upside." His Oaktree Capital Management saw particularly strong returns in high-yield bonds and related asset classes.
BUZZ: History repeated itself in 2009 when Marks helped Jeffrey Gundlach – fired as TCW's chief investment officer in an ugly split closely followed by business press – start his own bond investment firm. Marks co-founded Oaktree in mid-1990s with colleagues after contentious split from TCW, where he was chief investment officer. Oaktree now a major player, with more than $70 billion under management. Invests in distressed and high-yield debt, convertibles, real estate, and private and public equity. Firm one of nine selected last summer to participate in Treasury's Public Private Investment Program to buy banks' bad assets. As chairman, Marks spends less time on day-to-day operations today in favor of setting policy and penning highly anticipated financial industry memos. Penn and University of Chicago alum got start in late 1970s as high-yield bond manager for Citibank. Democratic donor has endowed scholarships at alma maters and Brown University.
• NET WORTH: $920 million +20%
• LAST YEAR: $765 million
• AGE: 64
• RESIDENCE: Brentwood
• SOURCE OF WEALTH: Money management, private equity
For reprint and licensing requests for this article, CLICK HERE.