The 50 Wealthiest Angelenos: Edward Roski Jr. - #13
SPECIAL REPORT: WEALTHIEST ANGELENOS
Monday, May 24, 2010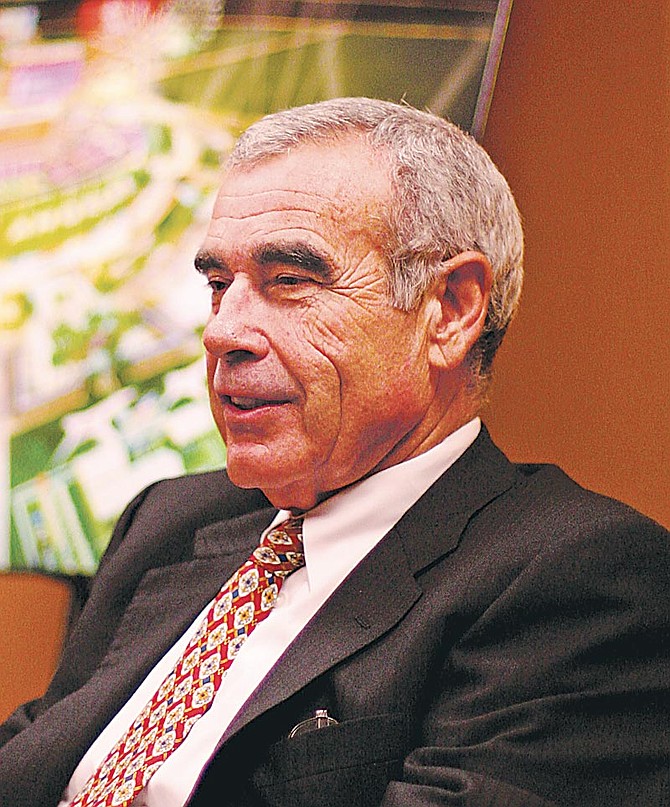 The money and the buzz on each of L.A.'s wealthiest.
THE MONEY: Chairman and chief executive of industrial developer Majestic Realty hit hard during recession. Recovered a bit due to long leases to desirable Class A tenants. Minority owner of Lakers, Kings and Staples Center has seen modest gains in sports holdings.
BUZZ: Had up and down year in quest to bring pro football back to L.A. Made progress when his $800 million City of Industry stadium project got legislative exemption from state environmental laws. After failing to land team in spring, AEG's Tim Leiweke floated plans for downtown stadium. Now, Roski up against even deeper pockets than himself in bid for team: Leiweke's boss, Denver billionaire Philip Anschutz. Roski not averse to risky ventures. Fitness fanatic has scaled Mount Kilimanjaro and climbed to Mount Everest base camp, and explored wreck of Titanic in Russian submersible. On board of L.A. County Museum of Art and Natural History Museum. Big contributor to alma mater USC. Owns Silverton Casinos in Las Vegas.
• NET WORTH: $2.1 billion +10%
• LAST YEAR: $ 1.9 billion
• AGE: 71
• RESIDENCE: Los Angeles
• SOURCE OF WEALTH: Real estate, development
For reprint and licensing requests for this article, CLICK HERE.