The 50 Wealthiest Angelenos: David Murdock - #9
SPECIAL REPORT: WEALTHIEST ANGELENOS
Monday, May 24, 2010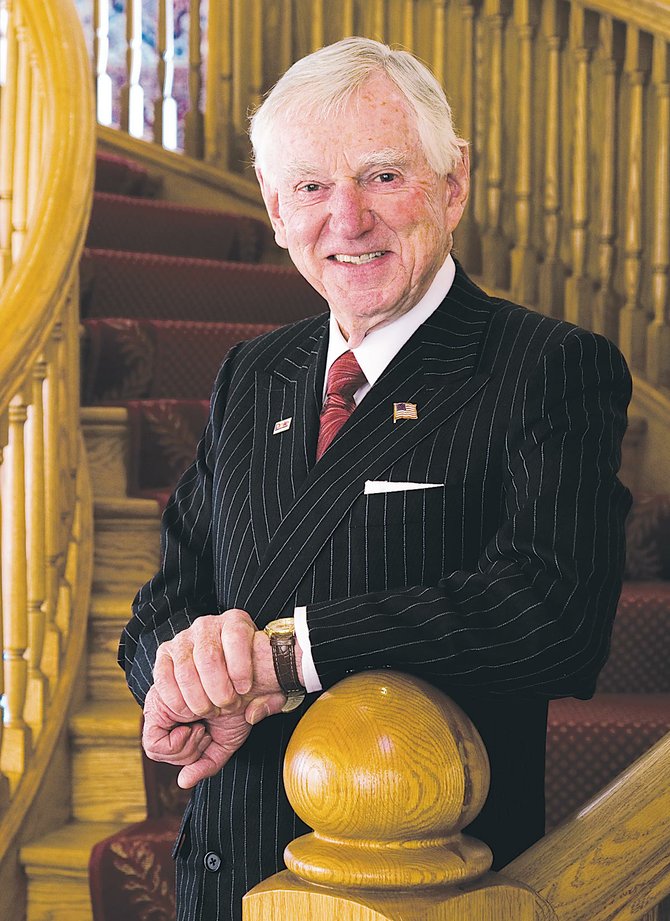 The money and the buzz on each of L.A.'s wealthiest.
THE MONEY: Produce king offered 41 percent stake in his Dole Food Co. in IPO last year to pay down debt, but only raised disappointing $447 million. Stock down nearly 20 percent since debut. His Castle & Cooke real estate company, which owns island of Lanai, rebounded, mitigating losses.
BUZZ: Health fanatic, who sticks to fish and vegetables, published "Dole Nutrition Handbook," which stresses foods reducing diabetes, cancer and other diseases. Promoted book during luncheon at Regency Club, elite Westwood dinner club he owns. Has donated funds for $1.5 billion 350-acre research campus in Charlotte, N.C. Nutrition among core research subjects of public-private project that is under construction. Opened Westlake Village wellness complex in 2006, including Four Seasons Hotel & Spa and California Health & Longevity Institute. Completed 10-acre Solar Farm with 200 megawatt wind farm on Lanai. Breeder of prized Arabian horses has an orchid collection topping 30,000 plants. Avid art and antique furniture collector.
• NET WORTH: $2.9 billion -22%
• LAST YEAR: $3.7 billion
• AGE: 87
• RESIDENCE: Los Angeles
• SOURCE OF WEALTH: Agriculture, real estate
For reprint and licensing requests for this article, CLICK HERE.