The 50 Wealthiest Angelenos: Charles Munger - #17
SPECIAL REPORT: WEALTHIEST ANGELENOS
Monday, May 24, 2010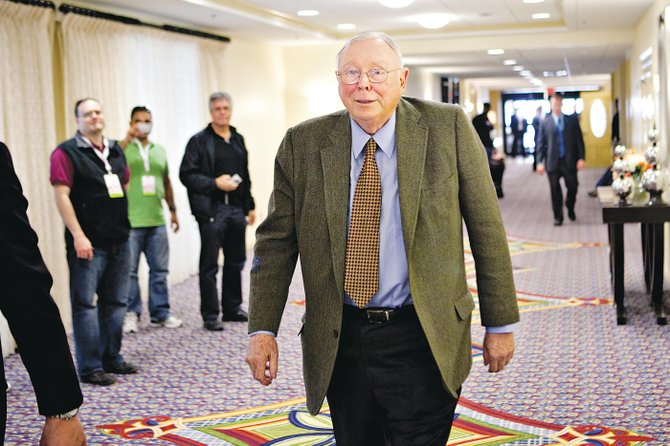 The money and the buzz on each of L.A.'s wealthiest.
THE MONEY: Vice chairman of Berkshire Hathaway owns more than 13,000 shares of investment firm's stock, well up since April 2009. Took home standard $100,000 annual Berkshire salary. Warren Buffett's right-hand man also benefited from 22 percent rise in 200,000 shares of Costco, where Munger is director.
BUZZ: The normally quiet octogenarian investor made plenty of news this year. Plan to raze Brentwood building that once housed Dutton's bookstore and build upscale shopping center has proved controversial, yet Munger has not backed down. Also saw high-profile 2008 investment in Chinese automotive company BYD pay off; electric car maker now opening American headquarters in Los Angeles. Considers BYD chief Wang Chuan-Fu next Henry Ford. Met Buffett in 1959 and subsequently helped turn Berkshire into investing powerhouse. Grew up in Omaha, Neb., and joined Army during World War II. Attended University of Michigan and graduated from Harvard Law. Moved to Pasadena, where he heads Wesco Financial, diversified insurance, steel and furniture rental company. Also serves as chairman of Daily Journal Corp. and Blue Chip Stamps.
• NET WORTH: $1.9 billion +19%
• LAST YEAR: $1.6 billion
• AGE: 86
• RESIDENCE: Los Angeles
• SOURCE OF WEALTH: Investments
For reprint and licensing requests for this article, CLICK HERE.