FirstFed's Fault Lines
SPECIAL REPORT: Banking & Finance Quarterly
Monday, March 29, 2010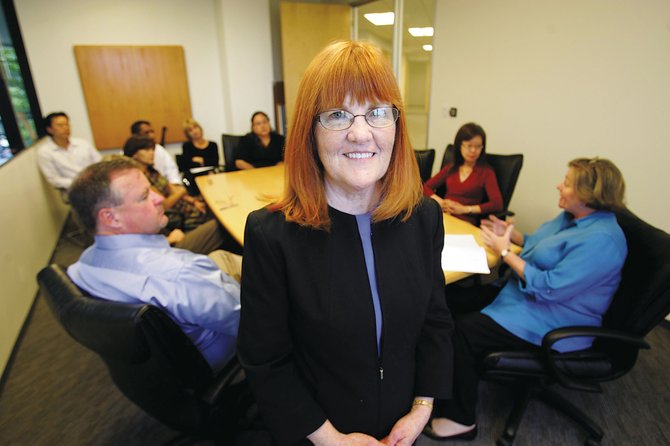 It's a story that typifies the challenges that many struggling banks and thrifts faced over the last several years as they tried to recover from self-inflicted wounds during the real estate boom – only to find overwhelmed regulators less than sympathetic.
It's also a nuanced picture of a deeply troubled institution that perhaps could have been saved, if not for a convergence of unfortunate events – not the least of which was FirstFed's shelving of a planned stock offering when its auditor suddenly quit. It also didn't help when Heimbuch was forced out by regulators, who some believe had enough of her outspokenness.
And just when it seemed like a turnaround was possible, regulators went back on a pledge to give FirstFed more time to save itself. FirstFed, it turns out, survived multiple takeover attempts before it was closed Dec. 18 and its $6.1 billion in assets sold to Pasadena's OneWest Bank, a rapidly growing thrift created from IndyMac's failed assets and backed by financial heavyweights such as George Soros.
Regulators insist FirstFed was simply unfit to continue operating, but the timing of and circumstances surrounding the failure left some wondering if a weaker thrift was sacrificed to build up a growing one.
"I don't think anybody exactly knows what the rationale behind (the closure) was," Biase said.
FDIC officials, who declined to make available any examiners who worked directly with FirstFed, bristled at any allegations of favoritism.
"We take the bid that would cause the lowest hit to the deposit insurance fund," said FDIC spokeswoman Lajuan Williams-Young.
Deep roots
The story of FirstFed's decline and fall is inextricably linked with Heimbuch. During her tenure as chief executive, she presided over the most aggressive expansion in the bank's 80-year history.
Heimbuch joined the thrift in the early 1980s, and she didn't take long to establish a reputation.
With a slight, 5-foot-1-inch frame and an unmistakable bob of copper-colored hair, she became known for a personality far out of proportion to her small stature. Strong-willed and sometimes abrasive, Heimbuch was a passionate defender of FirstFed and the smaller-scale community banking model. It was a passion that would lead to butting heads with regulators up until the institution's final days.
But Heimbuch, now 61, ended up at FirstFed somewhat by accident.
Founded in downtown Santa Monica in 1929 by a local philanthropist, the institution's local focus and family ownership quickly established it as a prominent community establishment.
For reprint and licensing requests for this article, CLICK HERE.