Seeing Brighter Future
Implantable contact lens maker Staar clears up regulation, legal and debt issues to boost share price.
Monday, July 19, 2010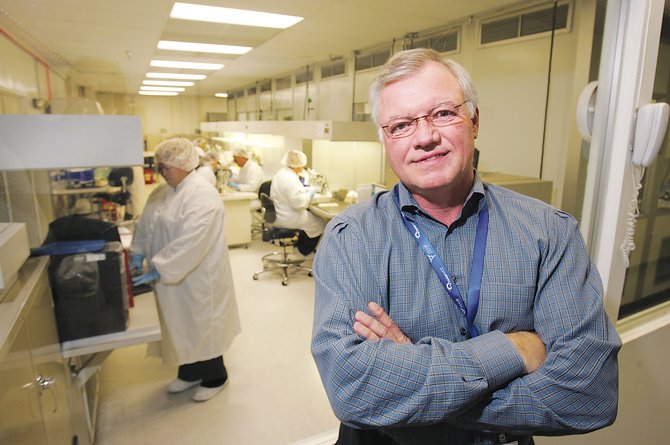 Staar Surgical Co. wasn't a pretty sight a few years ago.
The Monrovia maker of implantable contact lenses had been called out for regulatory violations, hit with patent lawsuits, lost tens of millions of dollars and dealt with a management shakeup.
As if that were not enough, its stock dropped in summer 2009 below $1 per share for the first time in 20 years.
Since then, however, Staar has seen a turnaround. The company resolved its issues with regulators, settled the litigation and paid down its debt. What's more, in the company's first quarter, Staar reported operating income – a modest $76,000 – for the first time in roughly 10 years.
"We've really made a lot of progress in the last 12 to 18 months," said Barry Caldwell, chief executive of the 300-employee company.
It's no surprise, then, that the stock is surging. Shares closed July 9 at $6.45, an eye-popping three-fold increase from a year ago.
The company, which makes plastic lenses to correct a variety of vision problems, is perhaps best known for its implantable lens used to treat nearsightedness. The company's core product, the Visian ICL, is considered as good as or better for many patients than laser eye surgery, which requires cutting away the natural lens to redirect the focal point.
Analysts credit Caldwell, who joined the company in 2007, for much of Staar's turnaround. Over the past three years, the 59-year-old has trimmed the company's product lines, cut operational costs and helped lead the company to record sales in 2009 of $75.3 million.
Now, as the company seeks approval to sell its lenses in Japan, and works to bring to market a new lens made of water and collagen, a natural protein substance derived from pigs, analysts contend the company's prospects are bright.
Jon Hickman, of MDB Capital Group in Santa Monica, said the expected growth in the Japanese market, along with pending product approvals in the United States, could give the company its first profitable year since 1999.
Hickman, who rates the stock a "buy," said he may increase his $6 target price now that the shares have risen above it.
"I don't think they'll go backward from here," he said.
Growing pains
Founded in 1982, Staar designs, manufactures and sells intraocular lenses, which are used to treat cataracts and other vision problems such as myopia (nearsightedness); hyperopia (farsightedness); and astigmatism, a condition in which the eye's surface, the cornea, is not perfectly rounded.
Prev Next
For reprint and licensing requests for this article, CLICK HERE.